96-year-old coronavirus patient makes full recovery
Share - WeChat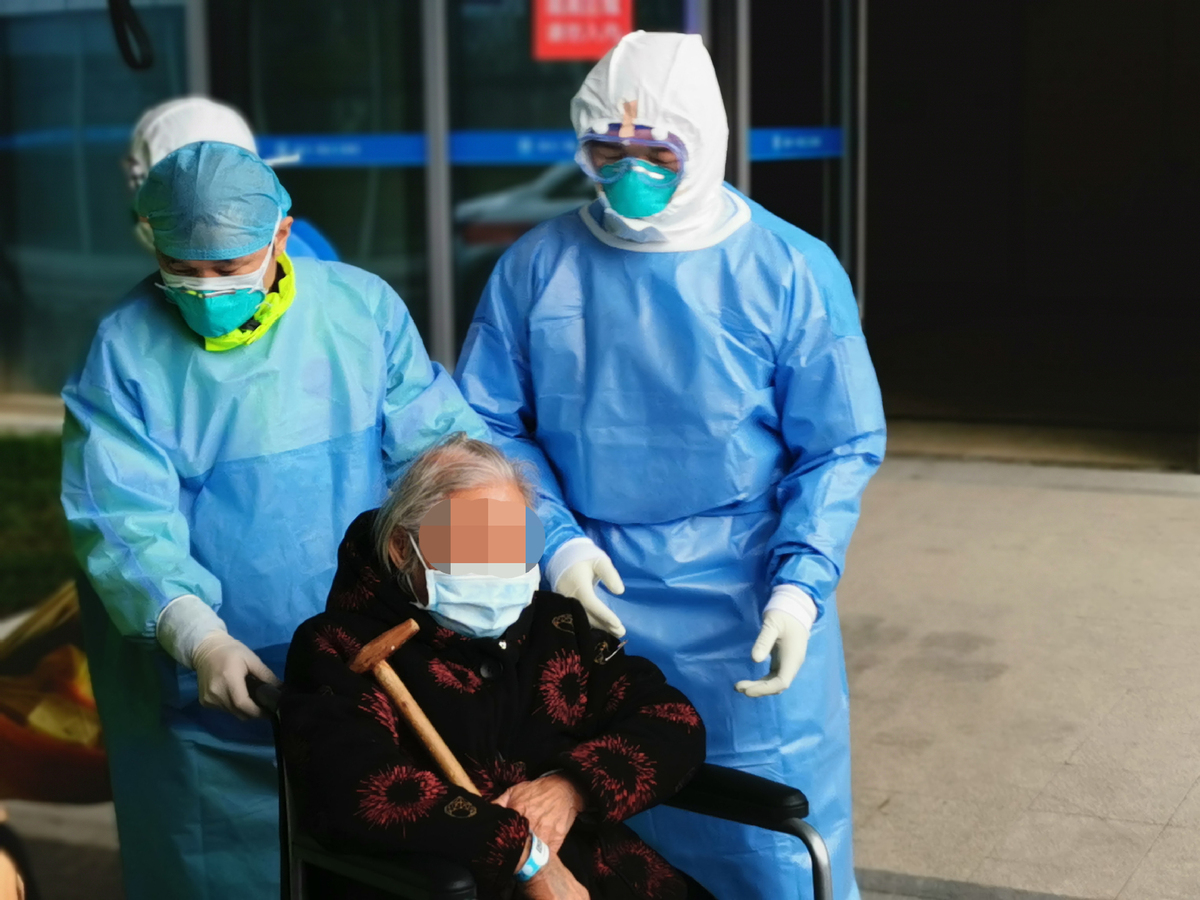 A 96-year-old novel coronavirus patient has recovered and has been discharged from a hospital in Hangzhou on Thursday, making the patient likely the world's oldest person to have recovered from the disease.
The patient, who was treated in the First Affiliated Hospital of Zhejiang University, suffered from severe lung inflammation and was placed in the Intensive Care Unit due to the patient's advanced age and condition.
After careful antiviral medical treatments and hormone therapy, the patient gradually recovered and met discharge standards to leave the hospital.