Cabin hospitals see good treatment results, says health official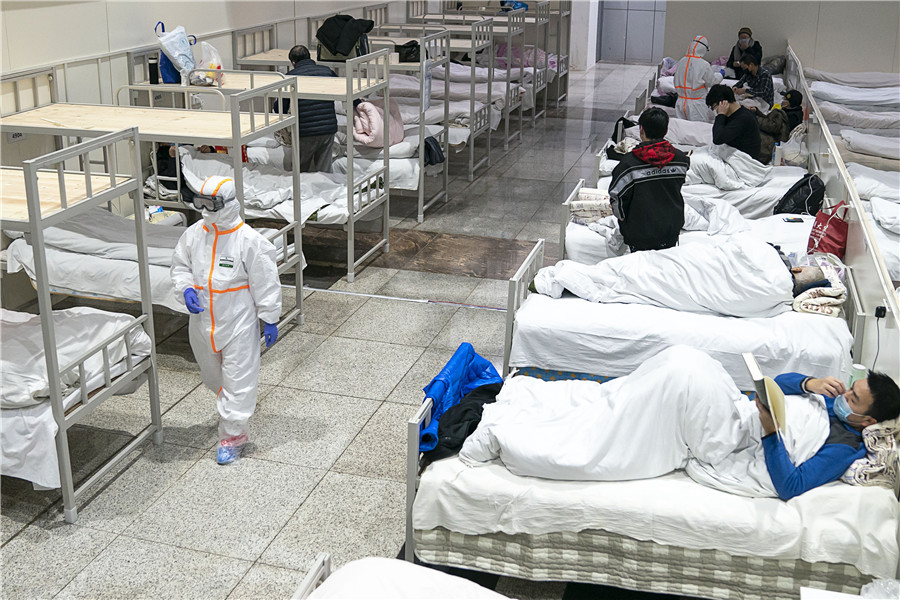 The use of cabin hospitals won't result in cross infection while it has achieved a good performance in treating the novel coronavirus pneumonia, a senior national health commission official said on Saturday.
"The cabin hospitals now receive confirmed cases with mild symptoms, so no cross infection will happen in the hospitals," said Jiao Yahui, deputy chief of the medical administration bureau of the National Health Commission, at a news conference organized by the State Council Information Office in Wuhan, the capital city of Hubei province and also the epicenter of the outbreak.
She said that experts in nosocomial infection have guided medical workers to take preventive measures and perform regular disinfection during the construction and in the process of using the hospitals.
"The makeshift cabin hospitals have played a key role in containing the epidemic," she said. "There is still a shortage of medical resources in Wuhan while cabin hospitals - which can be built really fast with lower costs - can save more hospital beds for patients with severe symptoms or in critical condition to better help the treatment effects."
She said there are nine makeshift cabin hospitals in the epicenter with nearly 7,000 beds available. So far, these cabin hospitals have received about 5,600 patients with mild symptoms.
"Patients have received good treatment at the hospitals and batches of them were released from the hospitals so far. More cabin hospitals will be constructed in Wuhan in the near future to take in as many patients as possible," she said.