209 leading TCM experts direct cabin hospital in Wuhan
Share - WeChat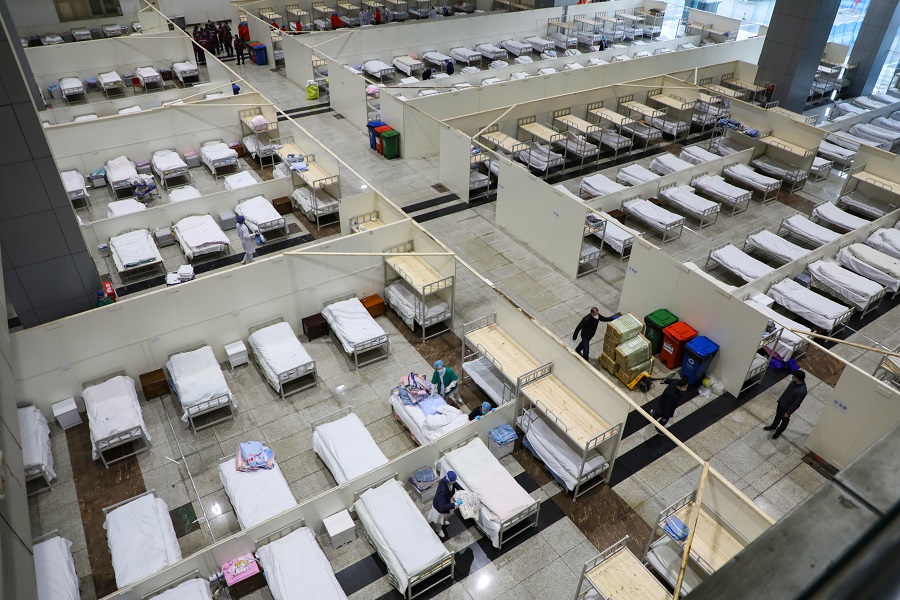 Zhang Boli, academician of the Chinese Academy of Engineering, took over Wuhan's Jiangxia makeshift cabin hospital yesterday with the nation's leading traditional Chinese medicine (TCM) experts. This is also the first hospital that is entirely in the charge of TCM doctors.
The team consists of 209 TCM experts from first tier hospitals in Tianjin, East China's Jiangsu, Central China's Henan and Hunan and North China's Shanxi provinces.
Zhang Boli, an academic leader of TCM research, is the president of Tianjin Medical University.
Sources from local authorities said that the team will conduct clinical treatment, epidemic prevention and medical research.
The cabin hospital was created by renovating Jiangxia Dahuashan Outdoor Sports Center,which is in the southern outskirts of Wuhan city.
According to the local health bureau, Jiangxia makeshift cabin hospital consists of five wards and 400 beds at present. It will expand to 800 beds in the future.
Liu Jianyu and Han Yingchun contributed to the story.