International students cheer on China in virus battle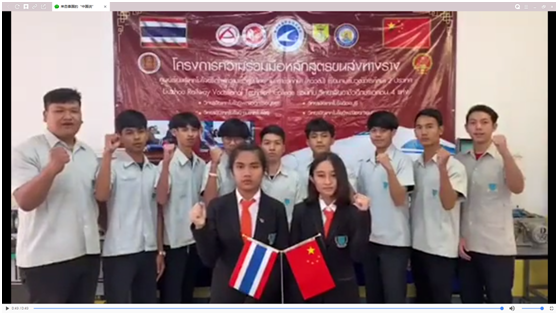 Students of Ayutthaya Technological Commercial College in Thailand sent best wishes for China's anti-virus battle in a video sent to a Chinese vocational college in Liuzhou, an industrial city of Guangxi.
Vietnam students Vu Thi Le and Ta Guang Kiet, who study at Guangxi University and returned to Vietnam during the spring festival holiday, bought 3,000 masks for Guangxi University to ease the shortage of its protective materials.
Afghan student Zekria, a junior at Guangxi Nationalities University, purchased 8,000 masks in his country and donated to a school in Wuhan, the epicenter of the outbreak in Hubei province.
"I take China as my second hometown and hope to do my part to support the ongoing battle against the virus." Zekria said.
Wang Tingguan and He Ying contributed to the story.