AI applied comprehensively in fight against virus
Share - WeChat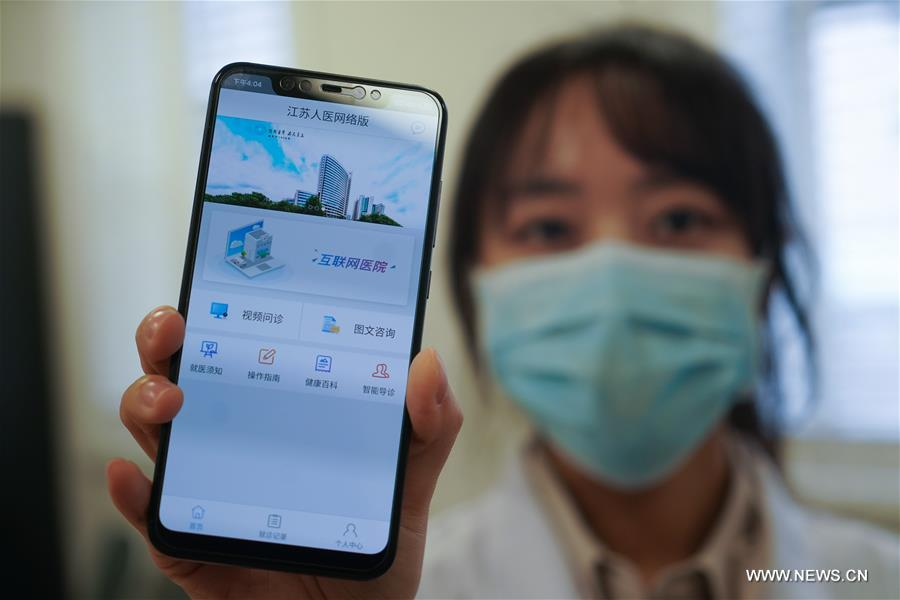 Artificial intelligence has been playing a prominent role in the battle against the novel coronavirus, as high-tech enterprises launched targeted AI solutions for different virus control scenarios, empowering front-line workers with more flexibility and convenience, according to Securities Daily.
AI fever screening systems
Faced with travel and commuting peaks in big cities, AI enterprises have developed fever screening systems with non-contact inspection and automatic alert for novel coronavirus control.
Megvii, a Beijing-based AI company specializing in algorithms, software and AI-empowered IoT devices, launched a temperature inspection system that supports remote screening from more than three meters away and is accurate to within a margin of 0.3 degrees Celsius. The system also enables 15 people to be checked at the same time per second, even if their faces are obscured by masks or hats.
The AI fever screening system has been piloted in government service halls and several subway stations at the Haidian district of Beijing.
Another tech company, Cloudwalk, focuses on big data, deep learning and cognitive computing technologies. The company told Securities Daily it cooperated with Guide Infrared to develop the AI Infrared fever measurement systems, which have been deployed in several public places in Wuhan, including train stations, airports and hospitals.
AI phonetic interface robots
Faced with the pain points of "eliminating virus", several tech companies provided epidemic-controlling robots and intelligent service systems for governments, medical institutions and charity organizations.
These kinds of intelligent robots were used, according to Unisound, an internet company specializing in speech recognition and language processing, to collect information by making automatic phone calls to residents and enterprises. The robot can increase working efficiency with other practical functions, such as recording, transcribing and marking exceptional cases.
AI voice interaction company Aispeech also applied its intelligent robots in a community with 7,000 residents in Suzhou, Jiangsu province. In two hours, the robot generated detailed reports of phone results and specially marked people who had visited Wuhan and had a fever. As of Feb 7, Aispeech robots have completed about 500,000 interactive interviews and made nearly 1 million calls for notification.
AI doctors in different fields
Medical AI enterprise Left-Handed Doctors launched three mobile phone products - pneumonia coronavirus testing, online consulting and home quarantine. "People can diagnose themselves via our product before going to hospital, which can help reduce the number of visiting patients, lowering the risk of cross-infection enormously," said the company.
Tongji Medical College of Huazhong University of Science and Technology, Wuhan Central Hospital and more than 30 first-class hospitals have adopted the company's pneumonia coronavirus testing system.
The intelligent healthcare group SenseTime cooperated with medical organizations and universities to research treatment plans for the novel coronavirus on the basis of AI pharmacological sciences and gene analysis, trying to solve the problem of drug resistance.
Artificial intelligence in China has witnessed rapid development in recent years, and the country aspires to become the world's leading AI innovation center by 2030, according to a report issued by the State Council in 2017.
Chen Bin, senior AI expert and CTO of NETSTARS, told Securities Daily the response methods to the outbreak have provided new insights for AI developers.
"AI is effective in country development", said Deng Weiqiang, of the Chinese Academy of Social Sciences."It is an important symbol of the establishment of a well-off society and the inflection point of China's way to the new economy."