Central government demands better conditions for medical workers
Share - WeChat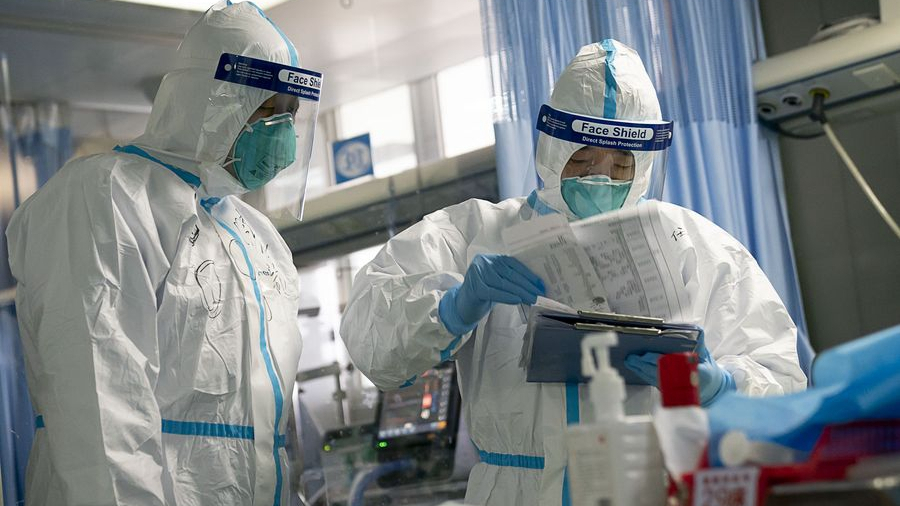 The central government has required a better working and living environment for medical staff on the front lines combating the novel coronavirus.
Sufficient medical facilities and supplies of protective equipment are necessary for medical workers, according to a guideline jointly released by the National Health Commission, the Ministry of Finance and the Ministry of Human Resources and Social Security on Friday.
The government should make sure medical workers have enough food and rest amid the epidemic. County-level or higher-level governments can take over hotels near hospitals, according to the law, as resting places for medical workers, the guideline said.
Discrimination against or isolation of medical workers and their family shall be criticized, according to the guideline.
Also, those who attack and hurt medical workers amid the epidemic will be investigated and punished accordingly.
Zeng Yixin, deputy head of the National Health Commission, said at a news conference medical workers are facing great pressures, both physical and emotional, while fighting the virus.
"Local governments should arrange medical workers with reasonable plans to make sure they have enough time for rest," he said.
He said hospitals and medical organizations should give these workers vacations for their extra shifts.
A total of 1,716 medical workers had been infected by the novel coronavirus as of Tuesday midnight, comprising 3.8 percent of the total infections on the Chinese mainland. Six of them had died, accounting for 0.4 percent of the total fatalities, Zeng Yixin, deputy head of the National Health Commission, said at a news conference on Friday.
According to him, about 87.5 percent of the infected medical workers, or 1,502 cases, were in Hubei province. Among the confirmed cases in Hubei, 1,102 were reported from Wuhan.