Addition of clinically diagnosed cases sees big jump in novel coronavirus numbers
Share - WeChat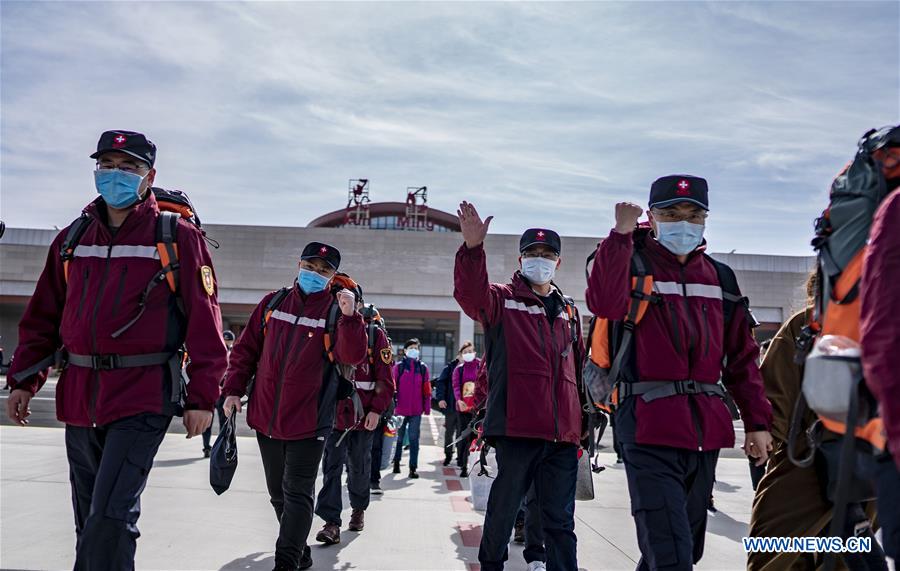 The Chinese mainland confirmed 15,152 new cases of novel coronavirus pneumonia on Wednesday, including 13,332 clinically diagnosed cases in Hubei province, bringing the total number of confirmed cases to 59,804, the National Health Commission said on Thursday.
By the end of Wednesday, 254 new deaths had been reported, taking the death toll on the Chinese mainland to 1,367 -- with 1,310 of them in Hubei, where the outbreak started, data released by the commission showed.
There were 2,807 new suspected cases reported on Wednesday, taking the number of suspected cases on the Chinese mainland to 13,435.
On Wednesday, 1,171 people who had recovered were discharged from hospital and 29,429 people were released from medical observation.
By the end of Wednesday, there were 52,526 patients with confirmed infections in hospital -- 8,030 of whom had severe symptoms -- while 5,911 people had recovered and been discharged from hospital, the commission said.
A total of 471,531 people who had close contact with infected people have been traced on the Chinese mainland, with 181,386 of them still under medical observation.
Hubei reported 14,840 new confirmed cases on Wednesday, including 13,436 from Wuhan, the provincial capital.
On Wednesday, the province started including the number of clinically diagnosed cases in the total number of new confirmed cases, which added 13,332 cases to the provincial total. Previously only patients who had tested positive for the virus were regarded as confirmed patients in Hubei.
Hong Kong has reported 50 cases, Macao 10 and Taiwan 18.