Cities ban on-site dining services during epidemic period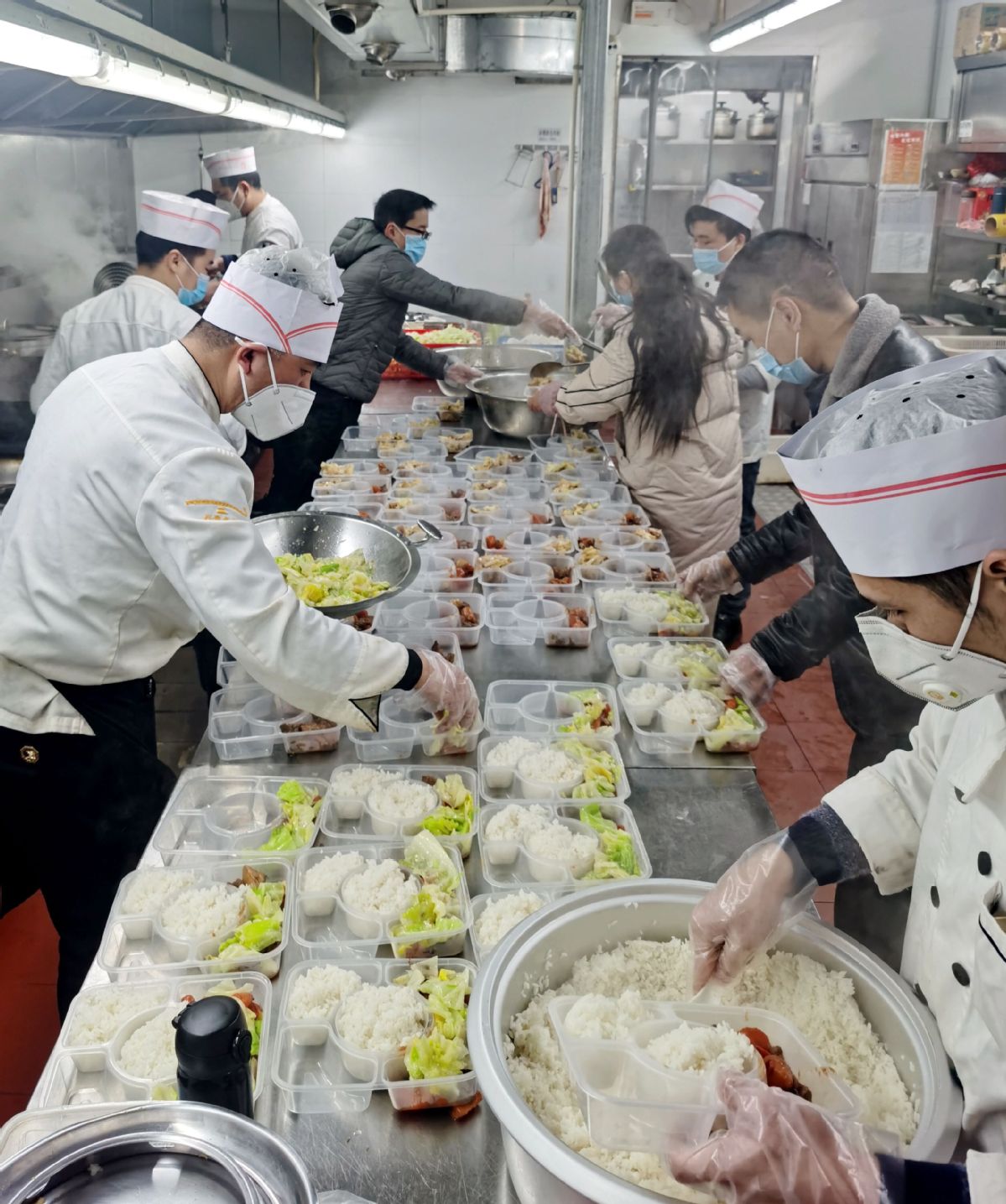 Catering service operators in Dalian are not allowed to provide on-site dining services during the epidemic period, said an announcement released on Wednesday by the epidemic command center of Dalian, Northeast China's Liaoning province.
They can offer take-out service or online ordering service with non-contact delivery, it said.
The move aims to strictly prevent the spread of the coronavirus contagion through the catering sector since some confirmed cases of the virus have been caused by diners in close proximity to others around the country.
The announcement said that food delivery staff should take their temperature every day and wear surgical masks to ensure food and drinks are not contaminated and all necessary prevention and control measures are to be implemented.
Guilin, Guangxi Zhuang autonomous region, has also prohibited on-site dining service with various operators including small-scale restaurants, since Saturday.
Earlier, cities including Maoming and Zhuhai of Guangdong province also carried out such measures.
China's catering service industry has suffered great difficulties in the fight against novel coronavirus. Many industrial associations called for support policies to help the industry tide over the difficulties.
According to Qianjiang Evening News, a Zhejiang province catering association joined hands with a local services arm of tech titan Alibaba Group on Feb 6, putting forward some measures to help local food enterprises.
They include providing unified resale and distribution channels for the large volume of overstocked unsold foodstuff prepared for the Spring Festival holiday, facilitating online store construction at a high speed and offering partial rent relief and subsidies to online stores.
Shi Ruipeng contributed to this story.