Medical supplies arrive in Guiyang from Guizhou people in Canada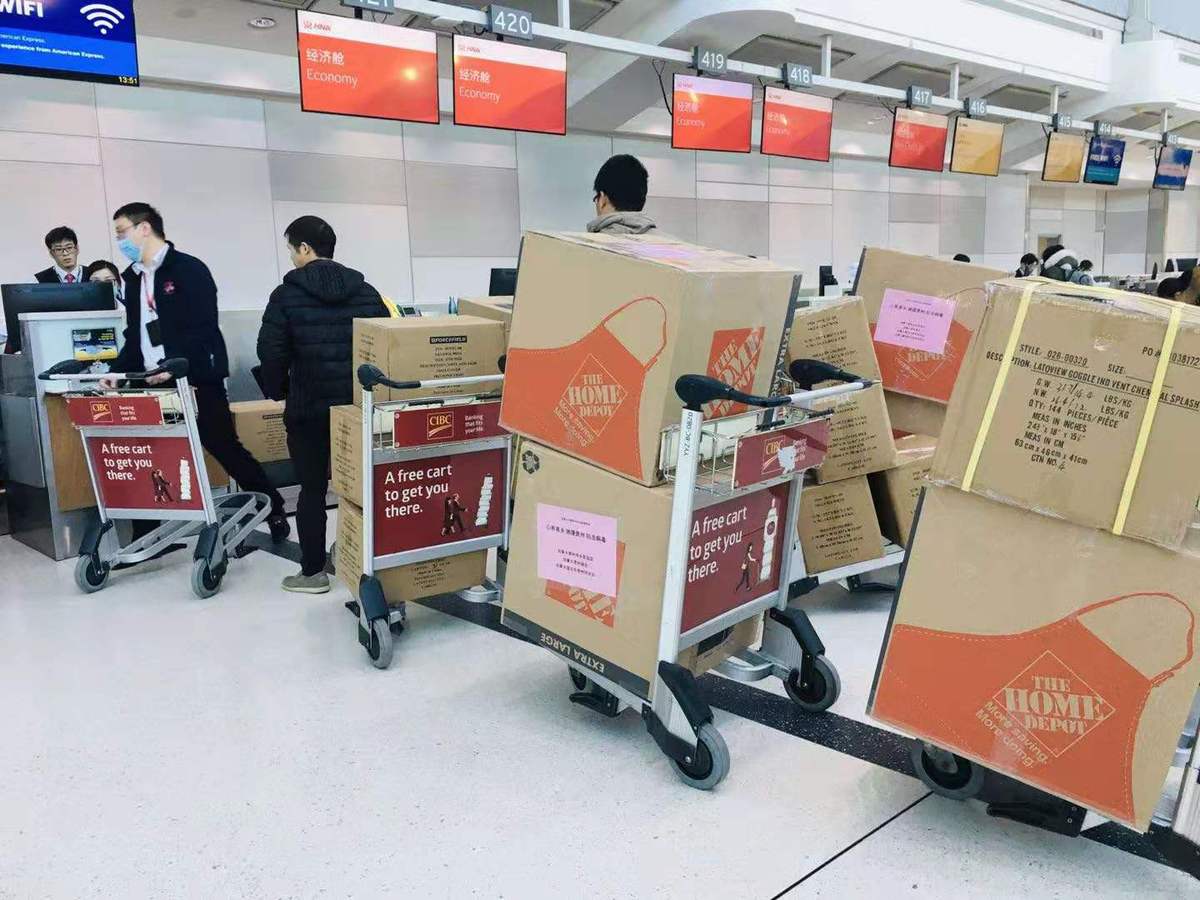 Medical supplies including facial masks and gloves have arrived in Guiyang, capital city of Guizhou province on Feb 10, generous donation from friends in Canada.
"Since Jiangjunshan Hospital opened on Feb 9, a batch of medical supplies donated by overseas Guizhou people arrived in time to meet an urgent need. Great thanks go out to overseas Chinese in Canada for their great love," said a medical staff member while processing the delivery.