WHO says coronavirus is not yet a pandemic
Share - WeChat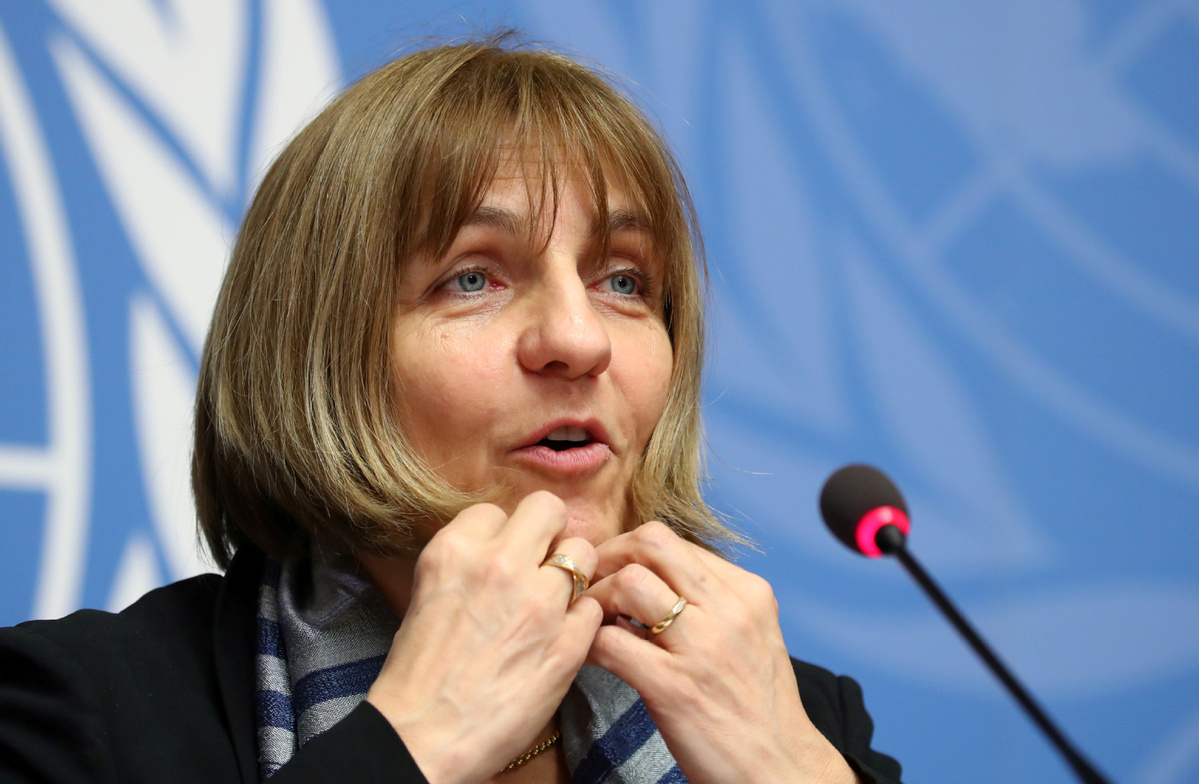 Agency hopes measures taken so far will stop transmission, 'get rid' of virus
The World Health Organization, or WHO, has said the deadly outbreak of the novel coronavirus does not yet constitute a pandemic.
Sylvie Briand, WHO's director of global infectious hazard preparedness, said on Tuesday: "Currently, we are not in a pandemic. We are at the phase where it is an epidemic with multiple foci, and we try to extinguish the transmission in each of these foci."
She praised the measures put in place by the Chinese authorities to halt the transmission, including the building of new hospitals to handle the outbreak, as other affected countries have also taken steps to avoid the spread of the virus.
Briand said while there is rapid spread of transmission in Hubei, the epicenter of the outbreak, the cases outside the province are mainly "spillover" cases, with sporadic clusters of transmission.
"Countries are implementing early case detection, early isolation and treatment of patients, contact tracing to make sure they identify very early contacts that become symptomatic," she said.
"We hope that, based on those measures in Hubei but also in other places where we have had spillover, we can stop transmission and get rid of this virus."
Briand also warned of "harmful rumors or misinformation" and stressed the importance of tackling misleading material.
"When you deal with an epidemic, you rapidly see, in addition to the epidemic of diseases, we often have an epidemic of information and this is what we call infodemic," she said.
"It's really an epidemic of rumors, false information that is circulating at the same time, and every outbreak has infodemic and so we have realized over time this infodemic could really be an obstacle for good response and hamper effective implementation of counter measures."
She pointed out that when there is an unknown, "people try to fill in the void with different kinds of information".
Briand also highlighted the need to avoid discrimination linked to the outbreak.
"Fear and stigma go together and when people fear, they tend to stigmatize some groups and what we try to do really is to reduce this fear," Briand said.
At least 425 people have died and more than 20,000 cases have been confirmed on the Chinese mainland.
On Monday, WHO Director General Tedros Adhanom Ghebreyesus said: "There is no reason for measures that unnecessarily interfere with international travel and trade. We call on all countries to implement decisions that are evidence-based and consistent."
Tedro's comments come after Beijing accused Washington of spreading fear by imposing a travel ban, and not extending help to China.