Railway corporation using big data to trace potential virus carrier
Share - WeChat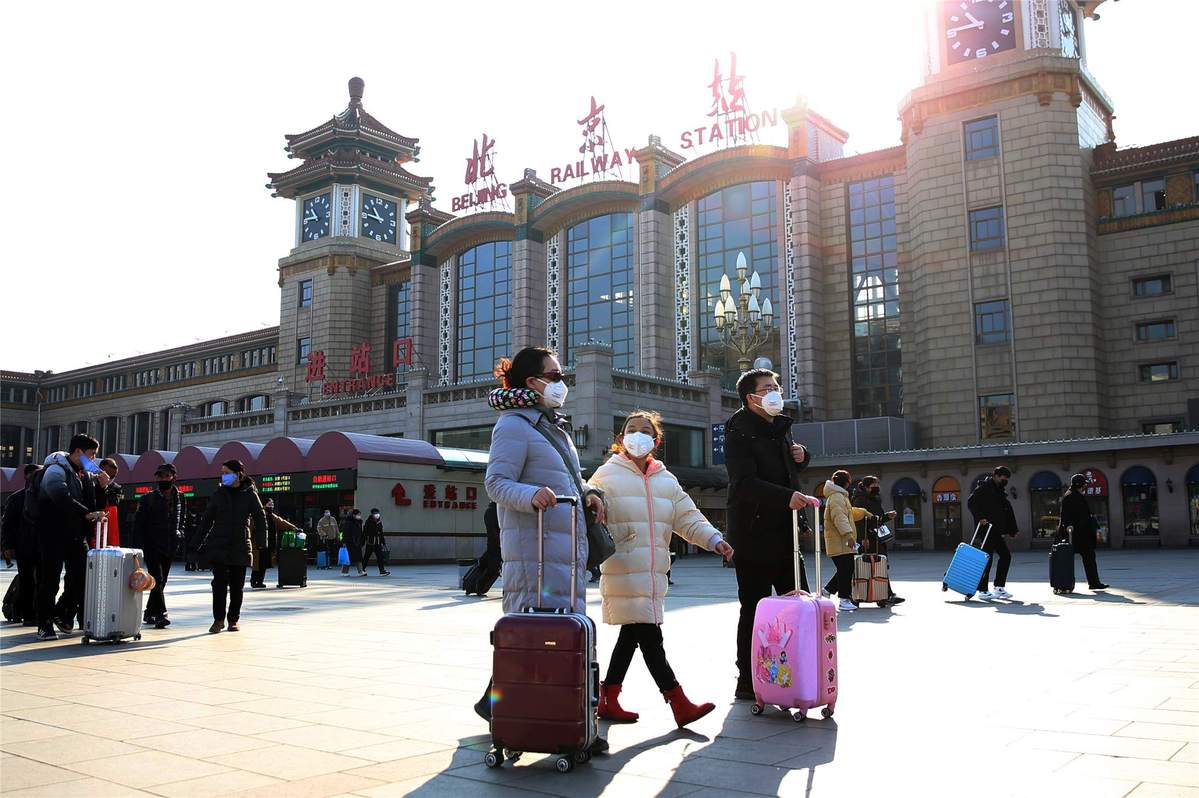 China Railway Corporation has set up a big data group to help find passengers who took the same railway compartment as people who have contracted the novel coronavirus.
Huang Xin, an official with the corporation, said in a news release on Thursday they did this in the hope every person possibly infected could be traced to control the spread of the virus.
"We will provide passenger information, including addresses and phone numbers, to health departments across the country when they ask for them to trace contacts. Throughout the entire process, we will guarantee our passengers' information is safe," he said.
As of Thursday, they have provided the information of more than 200 groups of passengers.
"We will try our best to find all of them. However, since we don't have all the passengers' full information, sometimes tracing work still needs an effort from the whole society," he said.