A blockbuster year
Share - WeChat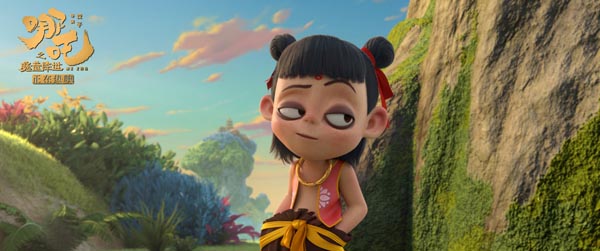 Domestic success has paved the way for China's film industry to seek out new horizons, and while there's hope following some key box-office successes overseas, Chinese movies need to develop a more universal appeal
The past 12 months saw China's film industry reach a major milestone, as eight of the mainland's top 10 highest-grossing films at the box office in 2019 were homegrown.
Mainland box-office takings also hit an all-time high, reporting a total income of 63.7 billion yuan ($9.1 billion) as of Sunday. It remains a difficult task, however, for Chinese films to appeal to North American moviegoers and achieve similar success beyond national borders.
There is, however, reason to be hopeful. Two major Chinese-language film distributors in North America have fared much better last year than in 2018.
CMC Pictures successfully released 11 Chinese films in North American theaters, raking in $10.66 million as of Saturday. That includes China's first homemade sci-fi blockbuster The Wandering Earth, which became the highest-grossing Chinese film in North America of the last five years, posting a total of $5.87 million. It's a great leap for CMC Pictures, which released only five Chinese films in North America in 2018, garnering a total box-office gross of $727,000.
Another distributor, Well Go USA Entertainment-which released just nine Chinese language films in 2018-released 14 movies in 2019, doubling its North American box-office return from 2018's $4.01 million to $9.84 million.
The Chinese animation megahit, Ne Zha, was released by Well Go USA in North America, achieving $3.67 million. It's the top-grossing animated film ever made by China and No 2 on the box-office chart for all films ever screened on the Chinese mainland. The surprise hit has grossed more than $700 million worldwide.
Most Popular