Heroic piglet to dominate big screen at end of the Year of the Pig
Share - WeChat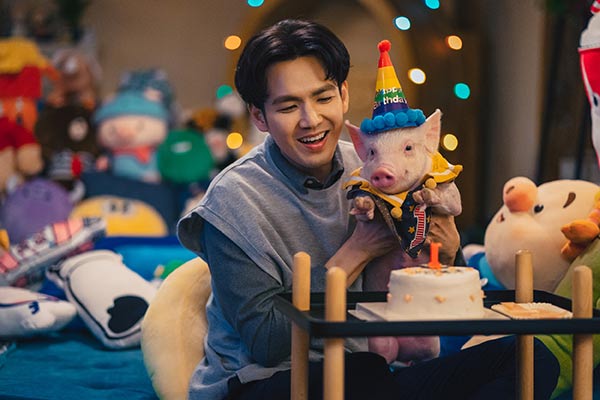 Perhaps the three luckiest piglets in the Year of the Pig, Pink, KT, and Kissed -- who outperformed over 1,000 rivals in Qingdao, the capital of East China's Shandong province – are becoming superstars on the silver screen and have escaped a doomed fate of being slaughtered when are fully grown.
The three newbie animal actors learned performance skills so well after being coached by veteran animal trainers from Hollywood that they shared the role of a heroic piglet, called Little Bell, in the pet-themed film, Adoring.
The stars-studded anthology, consisting of six parallel stories about owners and their pets, is now dominating the pre-sale box office charts on the eve of the new year. The film will open on Dec 31.
The three piglets, who share the role of Little Bell in the film, will star alongside Hong Kong heartthrob Wallace Chun and Chinese mainland actress Yang Zishan.
Chung stars as a handsome, well-educated and highly-paid fund manager, but who has a secret: He's raising a piglet, giving it an entire floor in his luxurious house as a cozy home where Little Bell lives like a princess.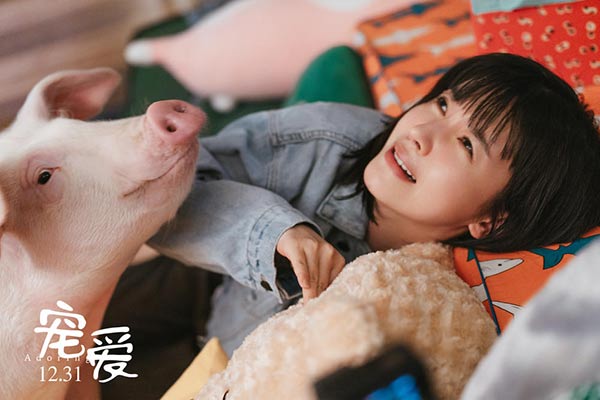 His fiancée, played by Yang, initially reluctant to accept the piglet as a member of the family, forces the man to send it back to the farm. She changes her mind when she learns the brave little piglet scared away a group of thieves.
Chang said in a statement that he and the crew members agreed to raise the three pigs and let them live until their last natural breath, and will not let them die in a slaughterhouse.
"I once had a misunderstanding that pigs are a kind of species that don't quite like to be clean. But I found I was wrong after getting along with them (Pink, KT, and Kissed)," Chung said.
The other five stories are about two cats and three dogs. A number of other stars are featured in the film, including Wu Lei, Zhang Zifeng, William Chan, Zhong Chuxi and Guo Qilin, son of the famous crosstalk performer Guo Degang.
Most Popular