Kyoto Animation's 'Violet Evergarden' film to hit Chinese theaters
Share - WeChat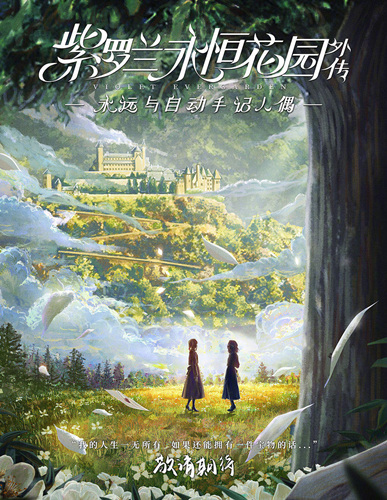 A film based on the novel and anime series Violet Evergarden is set for release in China on Jan 10, 2020, according to the film's official Sina Weibo account.
The movie, titled Violet Evergarden Gaiden: Eien to Jido Shuki Ningyo, which literally means Violet Evergarden Story: Eternity and the Auto Memory Doll, premiered in Japan on Sept 6, 2019, and was the first film released by Kyoto Animation Co., Ltd. since a deadly July 2019 arson attack on one of its studios.
Directed by the show's series director Haruka Fujita, the film follows the titular character as she continues her quest to learn the meaning of love by working as an auto memory doll.
A Chinese-subtitled trailer has been released for the film.
Most Popular