Year-ender: Top climate-related stories of 2019
Share - WeChat Worst drought in over a century devastates animals in South African town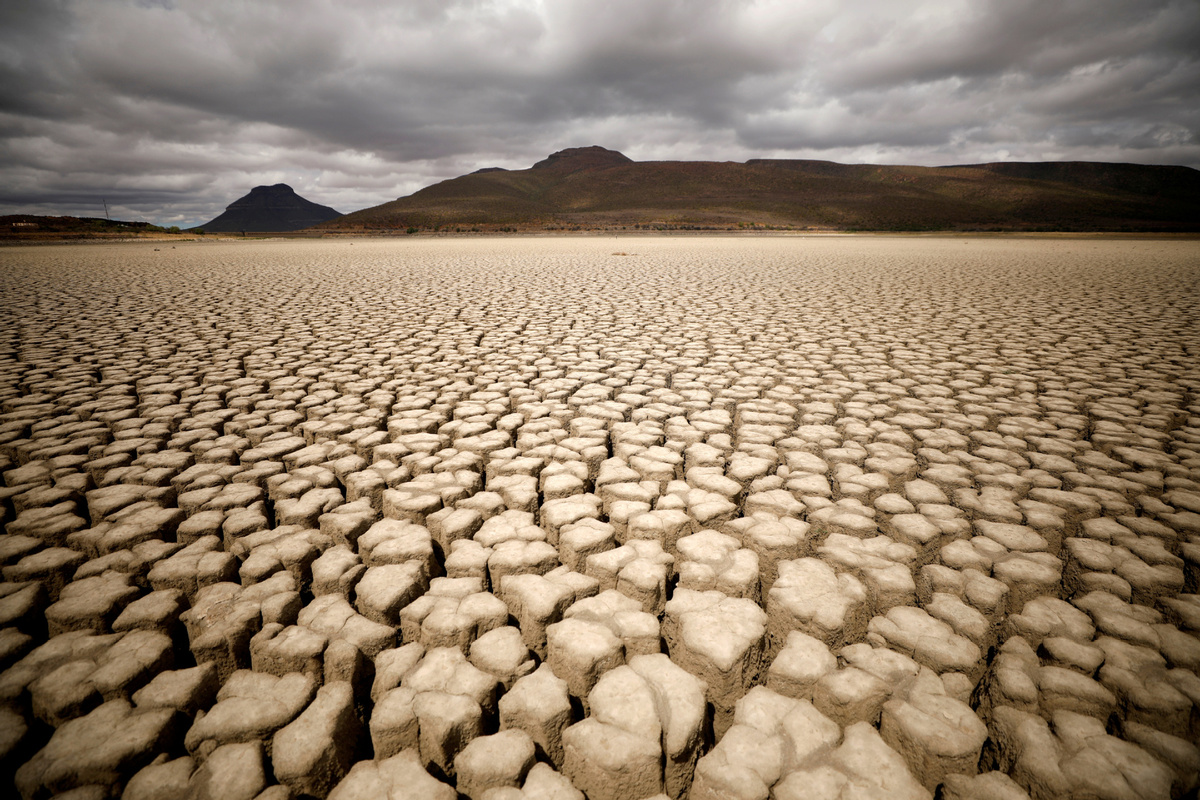 Devastating images of dead animals and cracked land show the impact a four-year drought is having on the Karoo region of South Africa.
The area has been hit with the worst dry spell in more than a century, with millions of people having to choose between whether to flush their toilets or not, or to keep livestock alive or let them die. These bleak choices could soon be faced by other people on a warming planet.
As the dry spell entered its fourth year, tap water turned brown and "smelled like rotting fish".
When the water behind the Nqweba Dam dried up, depositing tens of thousands of dead fish onto cracked earth, queues began forming at municipal bore holes and farm animals died in their hundreds.
Data from the US National Oceanic and Atmospheric Administration said Karoo faced an abnormally hot summer with rainfall 75 percent below average.
The United Nations said drought is contributing to the 45 million people facing hunger in South Africa. Images show bushes and trees withering and turning grey, while eerie signs mark rivers that are now dry beds.