Year-ender: Top climate-related stories of 2019
Share - WeChat Evidence of the unfolding climate crisis dominated the headlines throughout 2019, in various forms including city floods, severe fires, melting glaciers, record temperature, air pollution and extinction of species. Young people, scientists and politicians reacted in different ways.
We round up some of the most striking climate-related stories around the world as the time is running out for action to tackle the problem.
Venice sees its worst floods in 50 years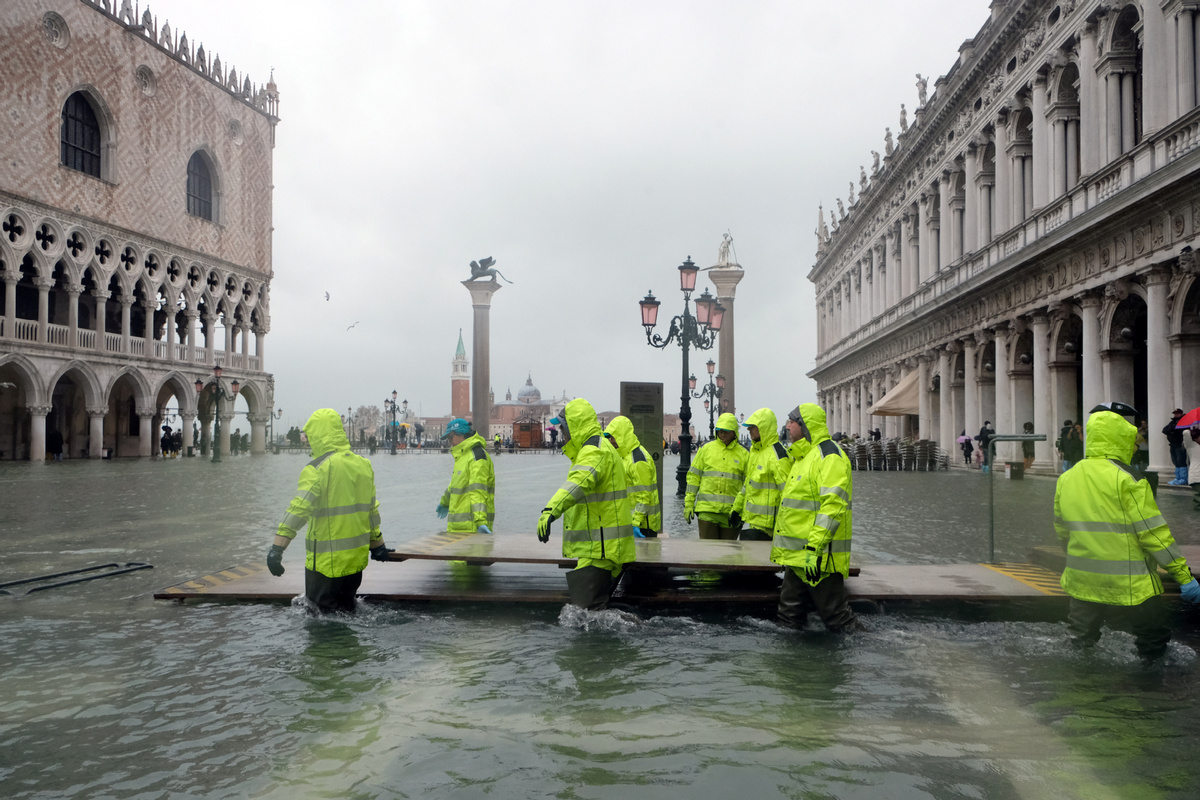 Italy's Venice has declared a state of emergency after floods caused hundreds of millions of pounds worth of damage to the tourist hot spot and killed at least two people.
From its founding in the Middle Ages, Venice has had a fraught relationship with the sea, dependent on it for food and trade, yet always threatened by changing environmental conditions.
This year, wind and water lashed the palaces and churches with alarming frequency. An estimated 85 percent of the city is underwater. The flooding has damaged hundreds of ancient buildings. Residents and tourists navigated streets in waist-high waters.
Exceptionally high tides similar to this one have taken place in the city roughly once every five years or so. But this year's disastrous flooding is the worst it's been since 1966. It's the result of a confluence of risk factors including a changing climate. As ice melts and raises sea levels, high tides put Venice at greater risk.