Year-ender: Top climate-related stories of 2019
Share - WeChat Climate strike protests take to the streets around the world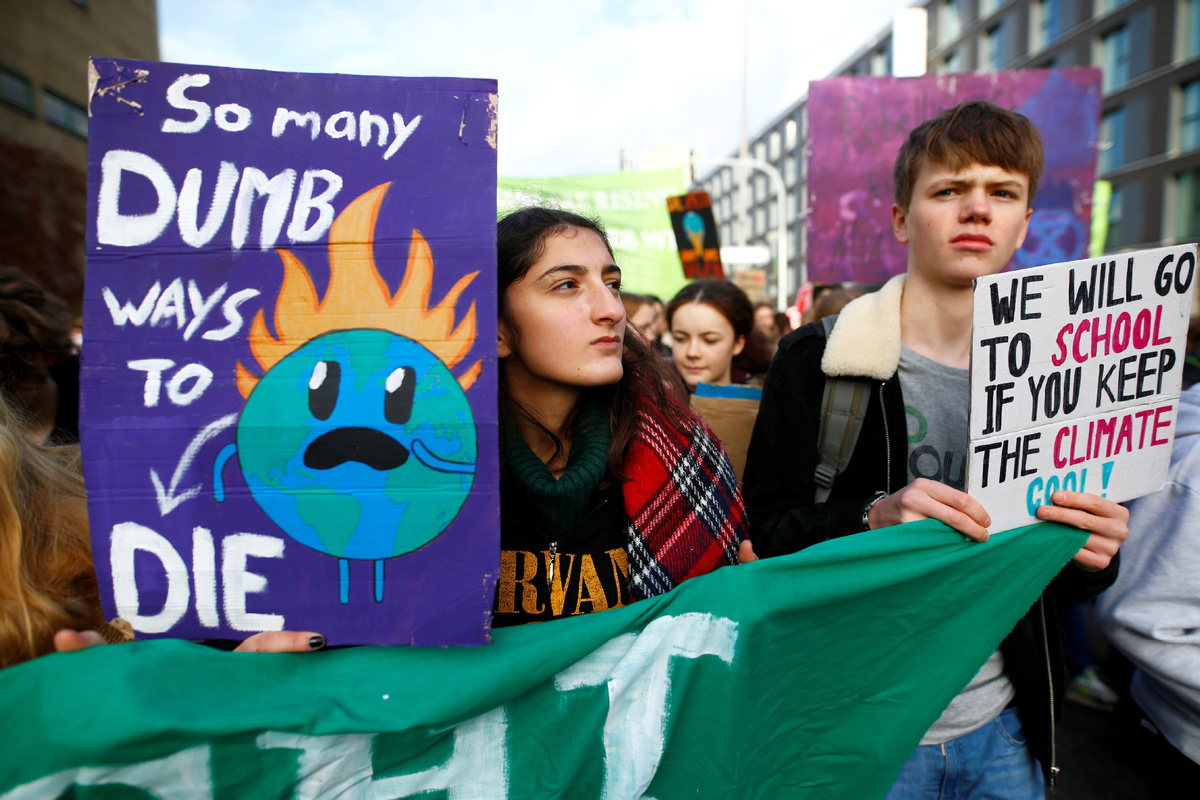 Climate change demonstrators took to the streets across the globe to implore leaders to tackle climate change in the past year. People - mainly young people - walked out of school and work in a massive youth-led movement to draw attention to climate crisis.
Marches, rallies and demonstrations were held from Canberra to Kabul and Cape Town to New York, and German police reported that more than 100,000 turned out in Berlin.
The climate strike movement is just over a year old. It started with 16-year-old Greta Thunberg, who began striking alone every Friday in August in 2018 outside of the Swedish Parliament building in Stockholm to call attention to climate change.
In the year since, the movement has spurred hundreds to thousands of kids to strike regularly. Other climate movements, most notably Extinction Rebellion in the UK and the Sunrise Movement in the US, have tapped into growing frustration about a lack of climate action.