Tibet's healthcare progress over the past six decades
Share - WeChat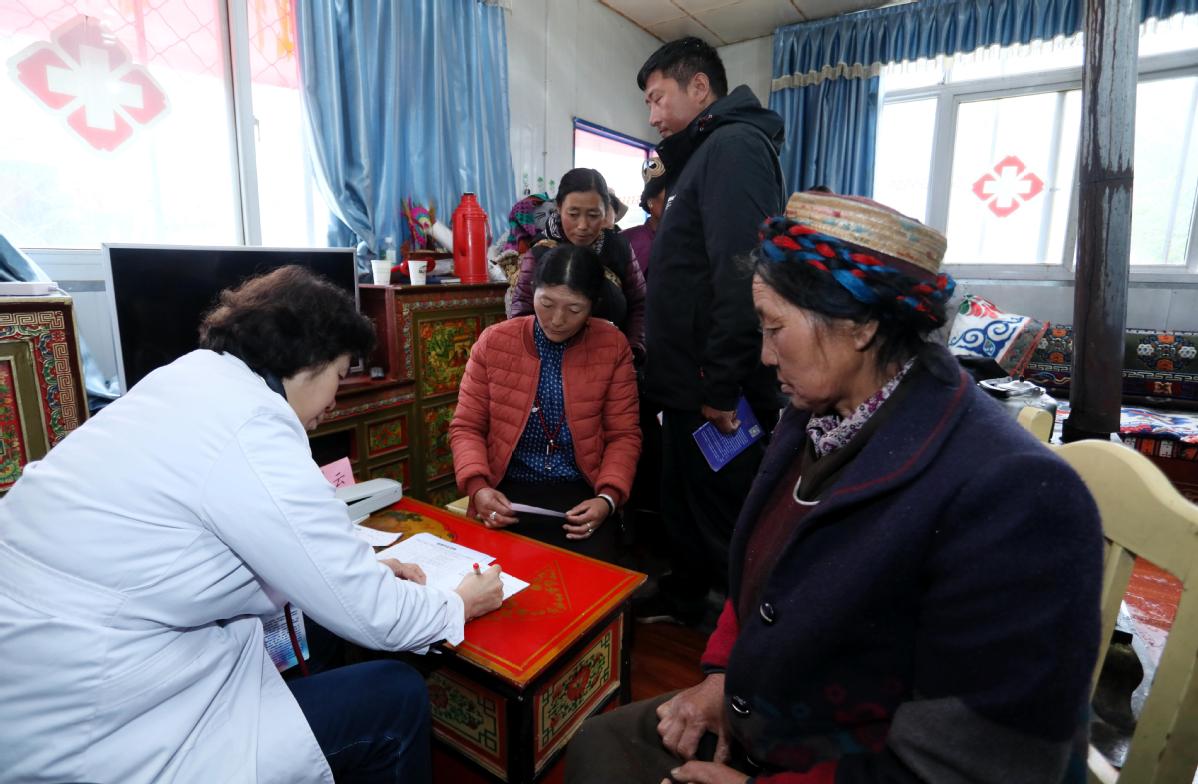 The average life expectancy in Southwest China's Tibet autonomous region has risen from just 35.5 years before its democratic reform in 1959 to over 70.6 years at present, thanks to the great efforts of the central and regional governments, officials of the region's health commission said on Friday.
According to statistics released by the region's health commission, the population has grown from less than 1.2 million before 1959 to the current 3.43 million.
In Tibet, the reported incidence of epidemic diseases has dropped from 3,864.12 per 100,000 in 1987 to 378.53 per 100,000 at present. The mortality rate of epidemic diseases has decreased from 6.65 per 100,000 in 1987 to 0.93 per 100,000 at present.
Kalsang Yudron, director of the region's health commission, said over the past six decades, the central and the regional governments have been expending great effort to improve the region's health care conditions as a number of medical institutes were either renovated or expanded. These include the People's Hospital, the Tibetan Medical and Astrology Institute, the Third People's Hospital, and the Tibet Women's and Children's Hospital in the region.
"In recent years, many inland Chinese provinces have been providing medical aid to the region; as of now, 17 inland provinces and cities, 16 state-owned enterprises, and 12 subordinate institutions of the National Health Commission have been conducting medical Tibet-aid medical projects in the region. Eighty-five medical institutes in the region's 74 counties receive support from aid-Tibet projects," she said.
"The region's achievements in medical care contributed to the region's overall battle against poverty. The region's population in poverty caused by illnesses has fallen from 63,394 in 2016 to the current 7,005," She added.
Known as a main component of traditional Chinese medicine, Tibetan medicinal science has developed steadily over the decades.
The "Gyud phyi" – or Four Tibetan medical tantras - a classic of medical instruction compiled in the eighth century, was included in the Memory of the World Committee For Asia and the Pacific in June 2018, and Lum bathing, a therapy in Tibetan medicine, was recognized as an intangible cultural heritage by UNESCO in November 2018.