Snow turns Mountain Resort in Chengde picturesque
Share - WeChat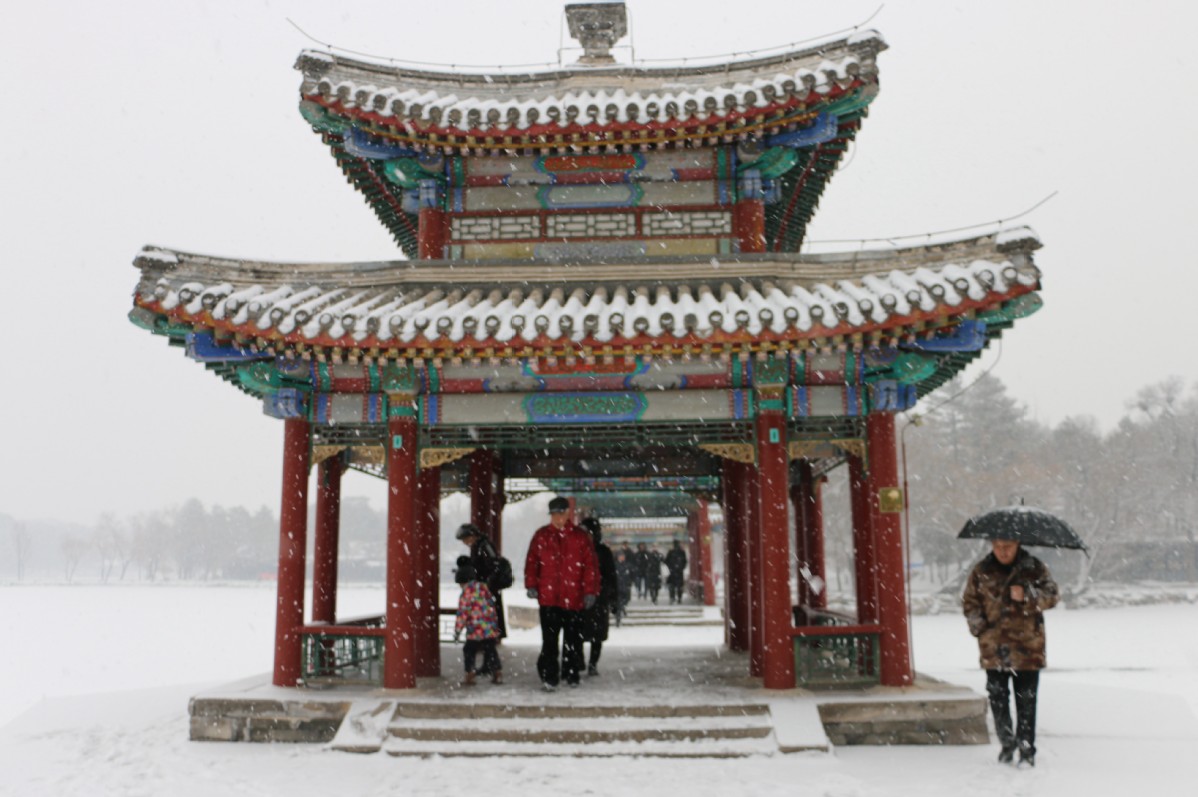 Heavy snow in the past two days has turned the Mountain Resort, a summer retreat for emperors of the Qing Dynasty (1644-1911), and its outlying temples into picturesque sites in Chengde, North China's Hebei province.
The Mountain Resort and its Outlying Temples, about 200 kilometers northeast of Beijing, were added to the list of World Cultural Heritage sites by UNESCO in 1994.
According to the UNESCO, the Mountain Resort (the Qing dynasty's summer palace) was built between 1703 and 1792. It is a vast complex of palaces and administrative and ceremonial buildings. Temples of various architectural styles and imperial gardens blend harmoniously into a landscape of lakes, pastureland and forests.
The Mountain Resort of palaces and gardens at Chengde with its Outlying Temples is the largest existing imperial palace-garden and temple complex in China, covering a total area of 611.2 hectares.