Right on cue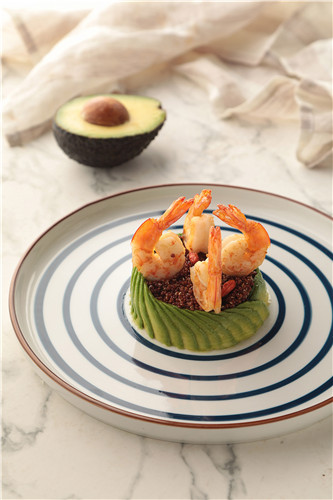 For his smoked pork ribs, Yuan uses Iberian pork, which looks like an American-style barbecue but actually has a Thai flavor. Similarly, he uses traditional Western cooking methods for his pan-fried Australian scallops but he replaces the traditional sauce with an Indian red curry paste.
His casserole dishes are stewed slowly over a low heat and also surprise diners with their unexpected flavors - the roast lamb leg is stewed for 24 hours with homemade rendang paste and coconut syrup to lend it a Southeast Asian flavor, while his beef brisket is stewed for 30 hours with Korean bean sauce.
Wu always carries a pen and tweezers in his sleeve pocket, a habit he developed more than a decade ago. He uses the tweezers to adjust the plating before serving, or dips it in a sauce to taste it. Wu uses the pen to jot down inspiration and ideas for new dishes.
Each of his dishes is tested with different flavors many times until he finds the best pairing for the ingredients.
His silver codfish with cabbage salad is a dish that evolved out of a lot of experimentation with different flavors. "At first, I used a creamy sauce and asparagus to pair with the codfish but the traditional flavor did not wow the diners. So, when I tried out using miso and teriyaki sauces to match with the codfish, everyone loved it," Wu recalls.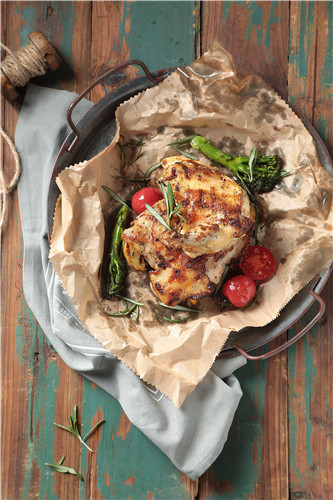 For the traditional cabbage salad, he adds butter-fried instant noodles and almond slices for added crispiness.
A dish he dubbed Chengdu Tofu in Paris is also popular among diners. It's Wu's Western take on the traditional mapo tofu. He puts a layer of white cream sauce at the bottom of the pot and then pours in cooked mapo tofu, which he tops with cheese before placing the pot in the oven.
When it is ready to serve, Wu adds a layer of fried Sichuan chili and peanuts for extra crispiness.
"When you pick up a piece of tofu, it is covered with cheese and minced pork which is creamy and flavorful, and it's like a combination of flavors from Chengdu and Paris," Wu says.
When it comes to creating staples, Wu presents typical Chinese cuisine noodles - traditional Beijing noodles with sesame paste and Shanghai-style noodles with scallion oil.