Sparkling sake is all the rage
Share - WeChat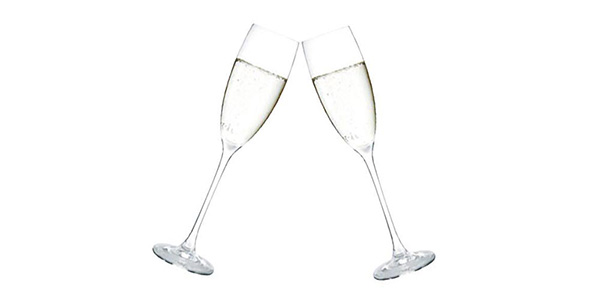 Whether it's quaffing in the summer heat or celebrating the holiday season in style, champagne and sparkling wine have always been classic choices. But why not bypass the typical bubbles and explore the fizzy world of sparkling sake from Japan?
A relatively recent addition to the sake landscape, sparkling sake has become more and more prominent over the past decade. Featuring fresh, bright and complex flavours and textures, it's easy to drink, is lower in alcohol content (usually from 4% to 10% ABV), spans from dry to sweet, and is fantastic for pairing with a wide range of cuisines.
To understand sparkling sake, it's important to know the basic method for producing still, uncarbonated sake. Using just four ingredients – rice, water, yeast and koji (Aspergillus oryzae, a type of fungus/mould also used for fermenting things such as soy sauce and miso paste) – sake is a fermented beverage that's in some ways quite similar to beer production. In its simplest form, a brewer takes a specialised rice variety and polishes each grain down to remove the outer layers, then adds the koji to break down the resultant starch into sugars.
After roughly a week, water and yeast are added to the mix (in a series of additions) before the resulting mash is allowed to ferment for another two to three weeks. After fermentation, the solids are filtered out, the sake is pasteurised and bottled, and then it sits for a storage period of approximately a year before it's ready for release.
As the yeast feasts on the sugars from the rice, the resulting carbonation bubbles usually escape the fermentation tank. So there are three main methods to produce sparkling sake: forcing pressure into the tank to keep the carbon dioxide in the liquid, injecting carbonation directly into finished sake, or adding active yeast to bottled sake for secondary fermentation. The last practice tends to produce hazier sake that's quite distinct from its filtered counterparts; some higher-end renditions even use the méthode traditionnelle technique used in the Champagne region.
Served chilled in a champagne flute or a white-wine glass, sparkling sake tends to be light and crisp (and much less rich than regular sake), with aromas and flavors ranging from fruits and florals to more savory notes, and with differing balances between acidity, sourness and sweetness. Though many breweries in Japan are now producing sparkling sake, you'll often be able to find larger exported brands such as Mio, Dassai, Ichinokura Suzune and Chikurin.
In Hong Kong, though the sake selection tends to vary, you can pick up a bottle at retailers including Citysuper in Times Square or Sake & Wine on the B2/F of Sogo in Causeway Bay. Alternatively, visit one of Hong Kong's stellar sake bars – including Sake Bar Ginn, Sake Central (which also has a retail store) and Sakebeya Masu – or try a restaurant with a great bottle list such as Godenya, Toritama, Okra, Yardbird or Ronin. Go forth and sparkle – with sake.
Most Popular