Artisanal brews hopping in popularity
Share - WeChat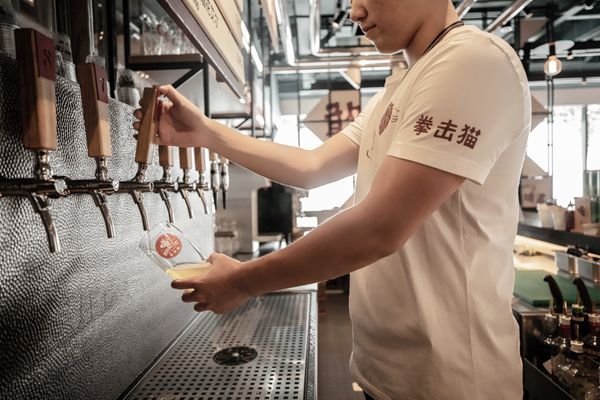 In China, the world's largest beer market, craft beer consumption is on the rise as consumers turn their attention to premium, fresher products. Alywin Chew reports in Shanghai.
From tiny, hole-in-the-wall bottle shops to cozy taprooms to lively bars complete with their own fermentation tanks, consumers in Shanghai today are spoilt for choice when it comes to craft beers.
According to Dianping, a food delivery and business directory app, there are more than 280 craft beer establishments in Shanghai.
Such is the prevalence of this alcoholic beverage in the city today that some might find it difficult to believe that just eight years ago, less than a handful of such places existed. One of these venues was a heavy metal-themed bar called Inferno. Although this bar shut down a few years ago, its founder Martin Aamodt hasn't quite left the craft beer scene. In fact, he now manages operations and branding for Stone Brewing, the California-headquartered craft beer company that opened its first Asia outpost in Shanghai last year.
While Aamodt agrees that the craft beer scene in Shanghai has matured since he opened Inferno in 2011, he insists that the market is at a nascent stage where there is still enough room for competition. For starters, Stone Brewing's outlet in Shanghai has been experiencing consistent sales growth since its inception despite the seemingly fierce competition.
Most Popular