Artisanal brews hopping in popularity
Share - WeChat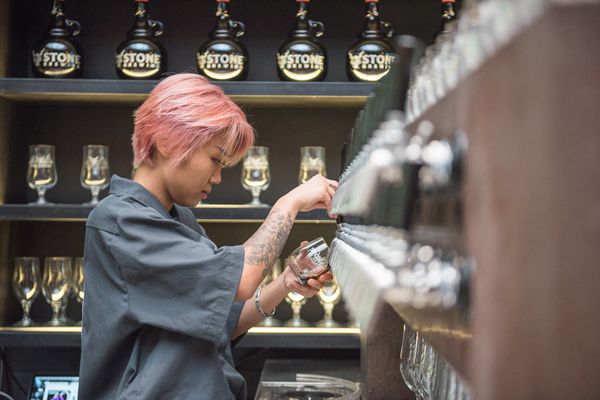 "Since we partnered Boxing Cat, the brand has achieved record-high volumes, launched bottles across the country and made the beer available to more consumers, as well as expanded the geography of Boxing Cat restaurants from Shanghai to Beijing," he says.
"The majority of the consumers still don't know much about craft beer. This is how our Goose Island and Boxing Cat brewpubs are helping consumers to taste, learn and experience craft beer."
Kelley Lee, one of the co-founders of Boxing Cat, also explains why she and her partners decided to sell their business.
"We felt that it was necessary for the vision of the brand and more importantly, to achieve the goal we started 11 years ago-to make the beer we loved available to every person in China," she says.
"Like it or not, our decision to sell the brand led to its wide availability and in turn will help to introduce more people to craft faster. Is independence important? Sure. But honestly speaking, only the owners of the brands know the huge financial burdens and risks necessary to build a nationwide brand."
Boxing Cat is not the only local brewer with this perspective. Shen, too, is keeping his options open.
"We are working hard toward our dream by ourselves, but we'll be open to any opportunities as long as the business gets to grow," he says.
Most Popular