Feeding a need to read
Share - WeChat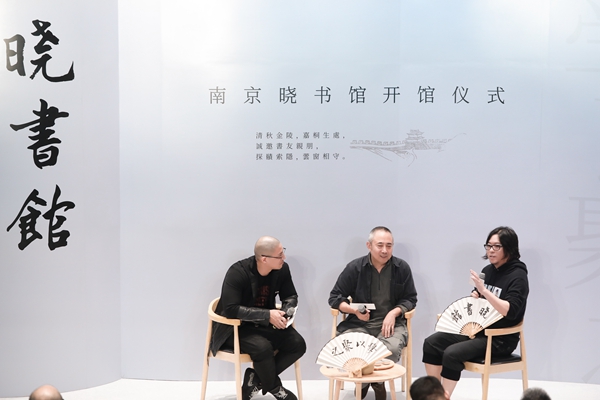 Following the success of his first nonprofit library in Hangzhou, singer-songwriter Gao Xiaosong is opening a second reading room in Nanjing, Cheng Yuezhu reports.
Nanjing in Jiangsu province, a city with a history dating back more than 2,000 years and the ancient capital of six dynasties, was named a City of Literature by UNESCO at the end of last month-the first city in China to be awarded the title.
On Nov 11, a new library opened at the foot of Nanjing's Ming Dynasty (1368-1644) city walls that have witnessed the passing of centuries.
Xiaosong Library is the second nonprofit reading room set up and curated by singer-songwriter and talk show host Gao Xiaosong. Like the first library opened last year in Hangzhou, Zhejiang province, the Nanjing outlet and its collection of 40,000 books are free to the public. To ensure a peaceful reading experience, 500 admissions are allowed each day via online appointment.