War film 'Midway' scores 200 mln yuan on Chinese mainland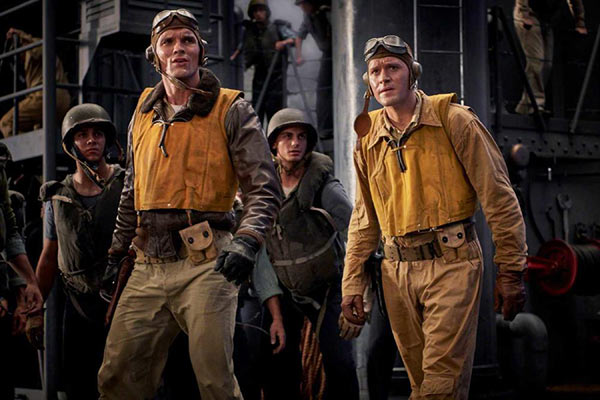 Midway, an American war film directed by Roland Emmerich, passed the 200 million yuan ($28.54 million) mark at the Chinese mainland box office Sunday.
The film is centered on the 1942 Battle of Midway, a clash between the American fleet and the Imperial Japanese Navy, which marked a pivotal turning point in the Pacific Theater during the World War II.
The film, based on real-life events, tells the story of US leaders and soldiers in the battle.
Roland Emmerich is known for his blockbuster disaster films Independence Day, Godzilla, The Day After Tomorrow and 2012.
Midway has a current score of 7.7 out of 10 points on Chinese film rating site Douban.