Residents volunteer to clear roadblocks in HK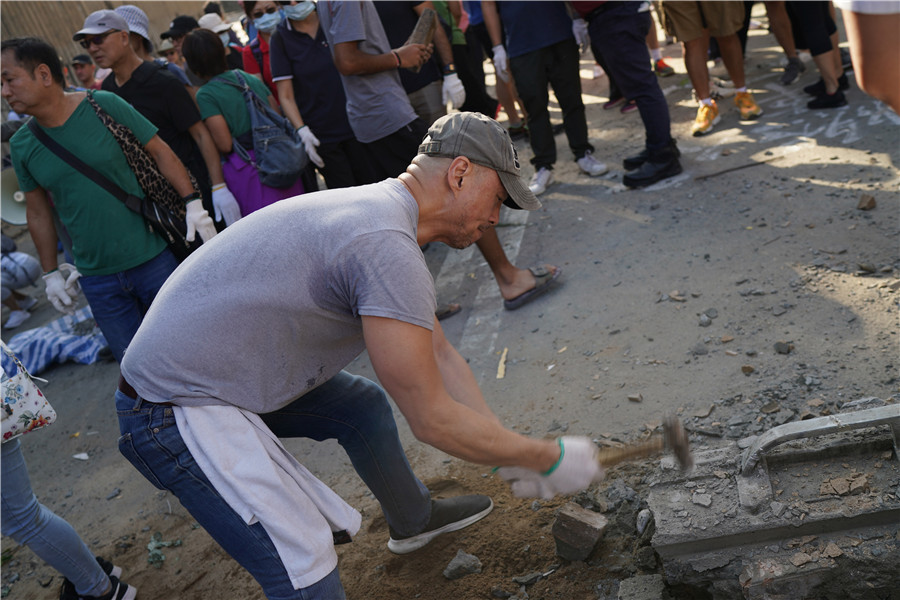 Describing the acts of protesters as "insane", he said many of them have been blinded by hatred. "They are turning people against themselves," he said.
Fred, an American teacher who took part in the event, cheered and applauded when vehicles were finally passing through the area.