Residents volunteer to clear roadblocks in HK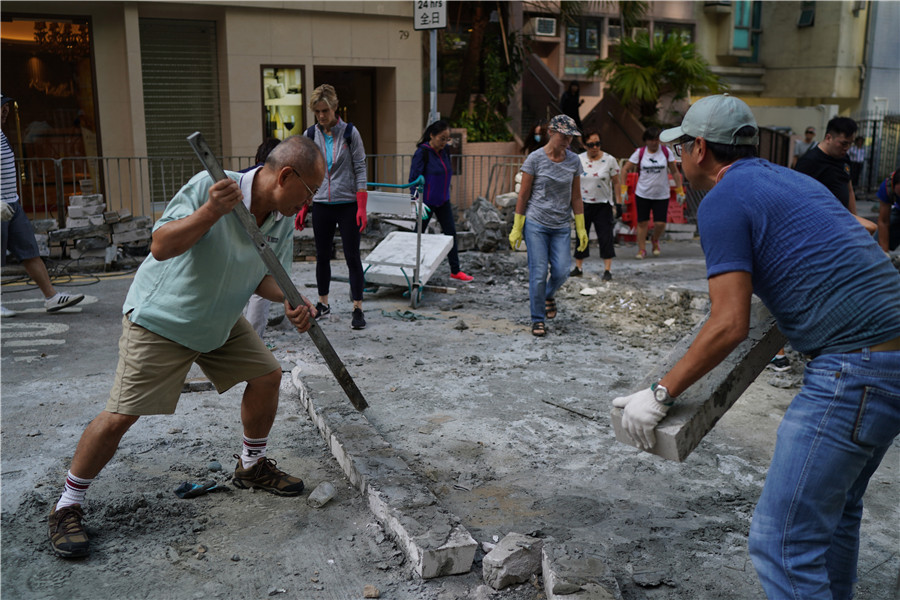 Over the past few days, many residents braved reprisals from the violent protesters to do their bit to bring order back to the city by clearing up theirs neighborhood.
However, a group of masked people, clad in black, disrupted the clean-up activity and firebombed the event from an adjacent flyover. Luckily, no one was hurt.