Mobs actions 'closer to terrorism'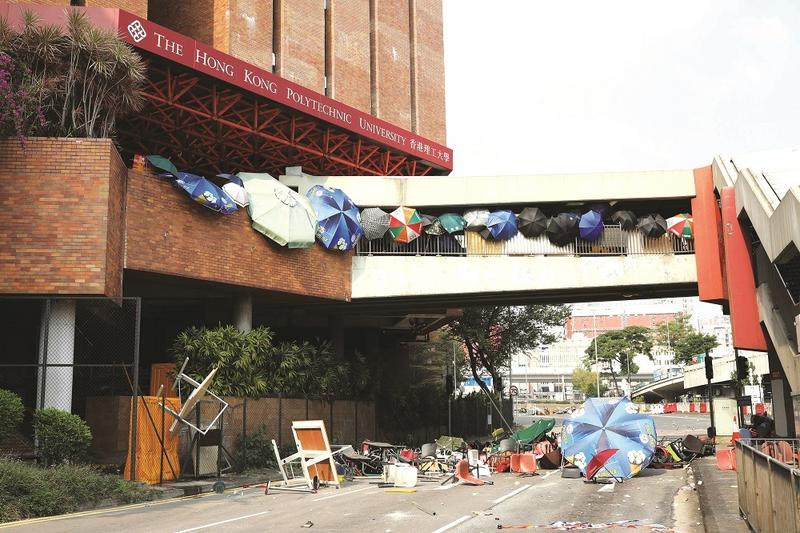 Anti-government rioters' recent violent deeds are one step closer to terrorism, a police spokesman said on Thursday.
The remarks, made at a media briefing by John Tse Chun-chung, chief superintendent of the Police Public Relations Branch, came as Hong Kong endured the fourth consecutive day of widespread vandalism to the city's transportation systems and university campuses, as well as fierce battles between radicals and police.
On Thursday morning, radicals shot three volleys of arrows at police officers from the Hong Kong Polytechnic University — an attack the police described as "enough to kill".
The Chinese University of Hong Kong, one of the more prestigious higher-education institutions in the city, was transformed by radicals into an anti-government camp. They manufactured gasoline bombs, practiced throwing the bombs, and set up checkpoints to screen people who entered the campus.
These alarming trends have spread like cancer to other universities, including PolyU and Hong Kong Baptist University, Tse said.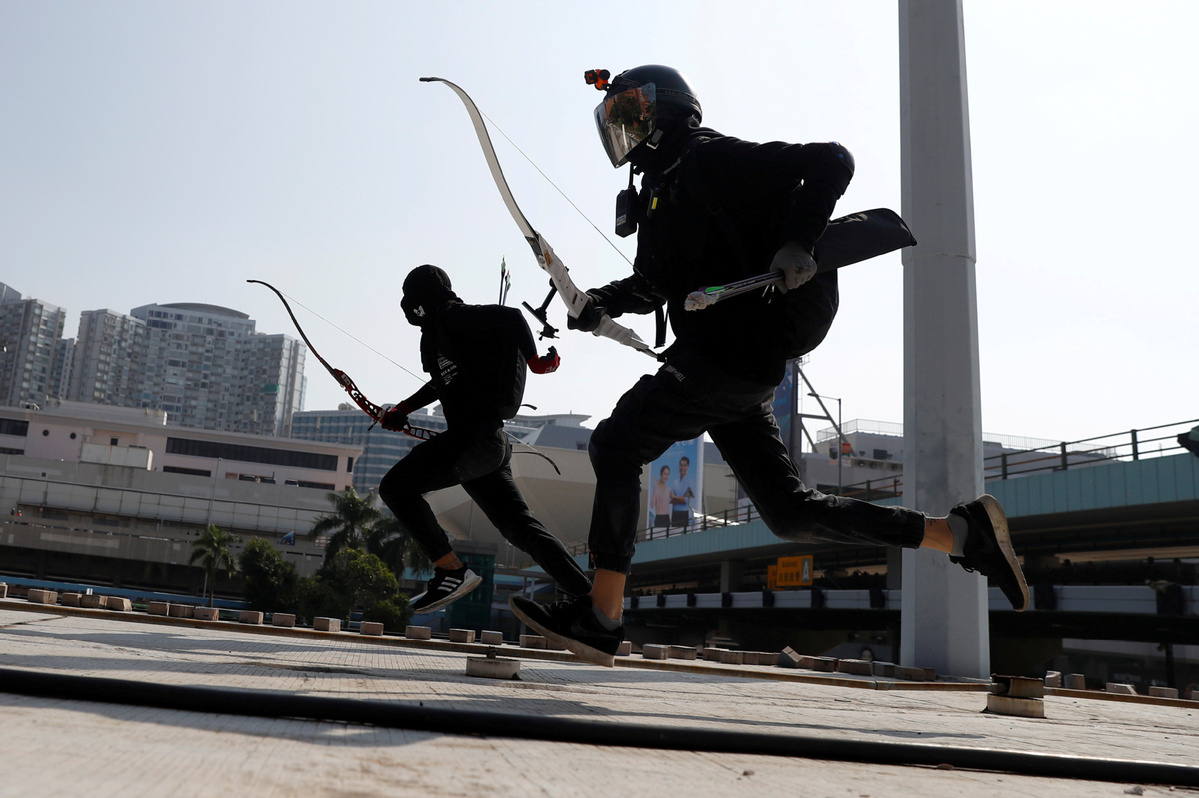 Behavior of similar nature has not been confined to these institutions designated for higher education.
A 70-year-old man, who was hit on his head by a brick during a clash in Sheung Shui on Wednesday, died at Prince of Wales Hospital on Thursday night, according to a spokesperson for the hospital. This is the first case of a death during clashes between people holding different political views since violent protests erupted in June.
Another man who argued with protesters was set on fire on Monday in Ma On Shan in the New Territories. According to the Hospital Authority, the man is still unconscious and in critical condition.
No civilized society can tolerate this dangerous and deadly level of violence regardless of their political motives, Tse said. "You cannot fight for freedom of speech by silencing people who disagree with you; you cannot fight for democracy by terrorizing the public to force others to support you," Tse said.
On the same day, Chief Secretary Matthew Cheung Kin-chung said the government has reinforced its police force with about 100 officers from the Hong Kong Correctional Services Department to serve as "special police" on a voluntary basis.
The move will help relieve the burden on Hong Kong's regular force, which has been dealing with mass protests and intense clashes with radicals for more than five months, Cheung said at a Legislative Council meeting.
The newly appointed team, as a pilot program, comprises CSD officers familiar with the use of anti-riot equipment, according to a government statement.
The Hong Kong government does not rule out the possibility of appointing officers of other local disciplined services as special constables in the future to ease the burden on the police force, depending on the police's manpower needs and how the situation develops, according to the statement.