Festival aims to promote China-US cultural relations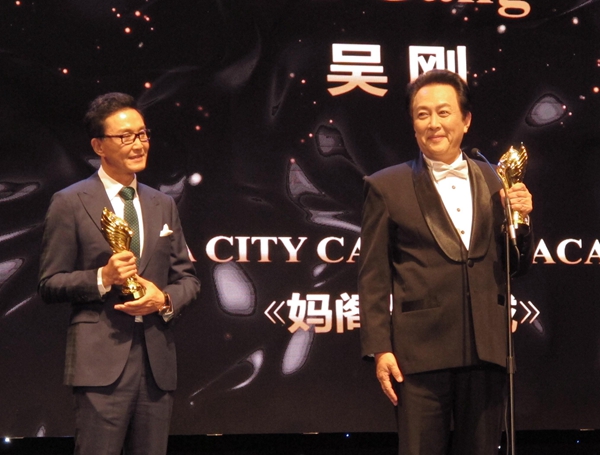 Hollywood is playing host to the star-studded 15th Chinese American Film Festival and the Chinese American Television Festival that kicked off in California last week.
Over one month, hundreds of films and television works from both countries will be unveiled at the event and around 100 will be screened in mainstream theaters in Los Angeles, San Francisco and other cities in the United States. Founded by EDI Media Inc in 2005, the festival aims to promote film and television industry exchanges and cooperation between China and the US.
US Congresswoman Judy Chu said at the opening ceremony that the festival has become what it is today because of the efforts of the organizers "to grow this festival bigger and bigger every year".
"In recognition of your high standards of excellent and outstanding achievements, your work in promoting cultural exchange between the United States and China is truly commendable and greatly appreciated," Chu also wrote in a letter to the event.
James Su, chairman of CAFF and CATF and president of EDI Media, thanked the participants for supporting the festival over the years.
"Thank you for your love of film," he said at the opening ceremony.
Those sentiments were echoed by Hollywood luminaries who took part in the event.
Film producer Arthur Sarkissian, of Rush Hour franchise fame, says, "It's been a pleasure to witness first hand just how much this festival has grown every year."
He adds, "I look forward to watching it grow for years to come and its continued impact on world cinema."
Many other American studio executives, producers and an array of actors, writers, composers and other cinematic talent attended various activities, including a coproduction summit, a film and television market, and a film and TV showcase.
Film financier and producer Omar Kaczmarczyk says the festival has created a toolkit that was needed to build a bridge between US and Chinese film communities.
The festival also began as a way to celebrate the achievements of Chinese filmmakers, writers and performing artists who were often passed over for recognition by mainstream Hollywood.
"It's such a pleasure to recognize so many talented people of all nationalities and to promote cross-cultural cooperation as we build a future of jointly produced cinema," Hollywood attorney and dealmaker Randy Mendelsohn says.
"The festival and panels are a lot of fun, but also very important, because they bring together people from China and the United States who share the common goals of making and sharing the sort of films and which at their best can entertain all people and even help enlighten us about our shared human experiences," says Bob Underwood of the Writers Guild of America.
"Speaking for 10,000 members of the Writers Guild, I'd like to say we are pleased and proud to be part of this event," he said in a speech at the event.
Both countries are looking for ways to get projects back into the coproduction pipeline and make films more relevant to today's youth who are moving to short-form videos and games.
"China-US coproduction has made great progress over the past several years," says Gillian Zhao, president of Warner Bros China, citing The Meg (2018) as an example of this success.
"It's important to find the right partner and attract a global audience with internationalized plotlines," she adds.
Stu Levy, founder of the pioneering media company Tokyopop, says, "If I was a young filmmaker coming up today, I'd look at TikTok. Where the young people are going is what's leading the industry."
Unlike in Hollywood where women are undervalued, many of the film producers and directors honored by CAFF and CATF at its Golden Angel Awards are women.
"It's great to see so many exceptional women filmmakers finally being acknowledged for their talent," producer Jeff Most says.