'Warriors of Honor' wins Golden Angel award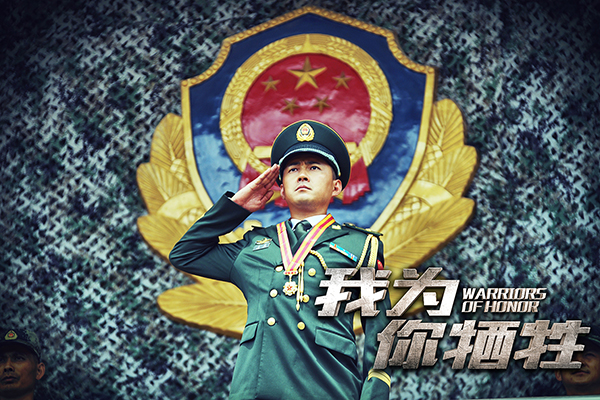 Warriors of Honor, a film about the Chinese People's Armed Police Force, took home the Golden Angel award at the 15th China American Film Festival on Nov 5.
Based on real events, the film consists of three parallel stories about a police officer's investigation of a drug ring; a rescue mission to save villagers trapped in a flash flood; and a devoted wife who painstakingly takes care of the family to support her husband, a guardian of a mountain pass on the Qinghai-Tibet Railway, for 18 years.
Steven Long Mitchell and Craig W. Van Sickle, creators of American TV series The Pretender, presented the trophy to An Zhanjun, director of Warriors of Honor, in Beverly Hills' Saban Theatre in California, on Tuesday.
The film, which was shot in multiple provinces including Qinghai, Shaanxi and Fujian, is scheduled to be theatrically released globally in November.