Lewan in legendary company
Share - WeChat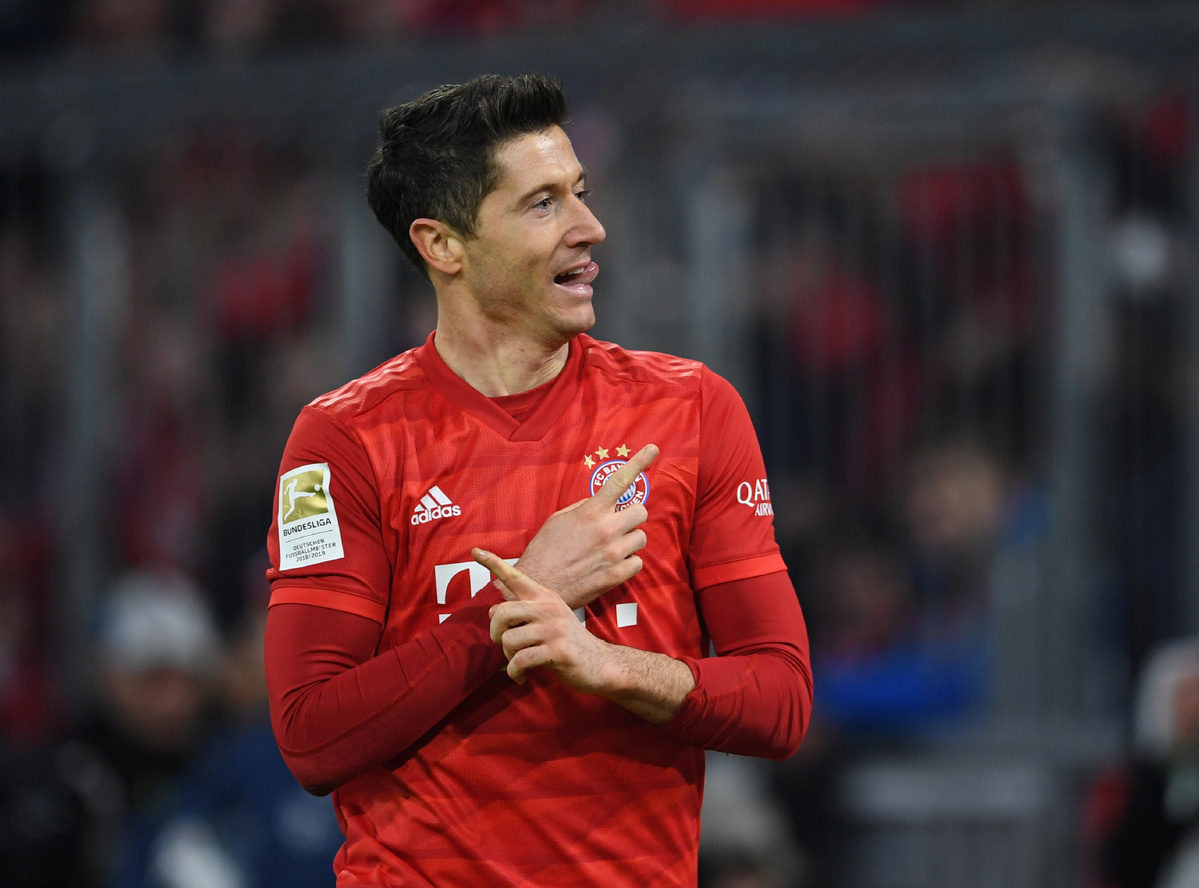 Robert Lewandowski looked like the happiest man on Earth after his history-making strikes for Bayern Munich on Saturday.
The prolific Pole hugged teammates and coaching staff after netting his 15th and 16th goals of the season in the 4-0 drubbing of Borussia Dortmund at Allianz Arena to surpass a Gerd Mueller record that had stood for over 50 years.
German legend Mueller had netted 15 times in Bayern's first 11 games in the 1968-69 season, with Lewandowski, who has 23 goals in all competitions this season, becoming the first player in Bundesliga history to score in 11 consecutive matches.
The 31-year-old also extended another streak on Saturday, with his 16th goal in 11 Bundesliga matches against former club Dortmund.
Afterwards, Bayern caretaker coach Hansi Flick hailed Lewandowski as the world's best striker, while club legend Lothar Matthaeus said he "can't see anyone at the same level at present".
"He has arrived in Munich with all of his heart at last. I am sure he is going to end his career in Munich," Matthaeus added.
"His wife is pregnant with their second child, things could not be better for him with the success he has achieved on the pitch."
In August, Lewandowski extended his Bayern contract to 2023, helping to dispel speculation that the forward was angling for a move to Real Madrid in a bid to fulfill his dream of winning the Champions League.
Mueller's 40-goal Bundesliga single-season (1971-72) record will surely be next on Lewandowski's hit list.
"I thought Gerd Mueller's record was made for eternity. But Robert is the first one able to reach that level and pose a threat to his historic record," said Bayern chairman Karl-Heinz Rummenigge, who added it was "amazing" to see Lewandowski bagging "one to three goals in every game".
However, a forthcoming hernia operation, reportedly scheduled for the winter break, could put the brakes on Lewandowski's incredible form in front of goal.
Flick confirmed the necessity of the medical intervention but said it is up to his striker to decide about the timing. The surgery usually requires a break of between 10 days to two weeks.
Next up for Lewandowski are Euro 2020 qualifiers for already-qualified Poland against Israel and Slovenia.
Xinhua in Berlin