Bob Dylan's visual art makes China debut
Share - WeChat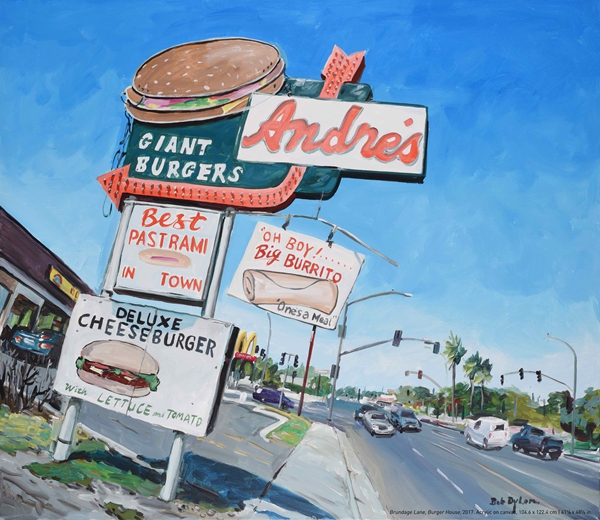 Spanning five decades of the legendary musician's career and seven series of works, a Shanghai retrospective marks one of his most comprehensive exhibitions, Zhang Kun reports.
An ongoing exhibition at the Modern Art Museum in Shanghai has provided fans of musician Bob Dylan with a glimpse into the thoughts of the American artist.
Titled Retrospectrum, the exhibition features more than 250 oil paintings, sketches and sculptures by the singer, songwriter and poet, who won the Nobel Prize in literature in 2016. The showcase is running from Sept 28 to Jan 5, at the Modern Art Museum, which is located by the Huangpu River in Pudong district.
Spanning five decades of Dylan's career and seven series of works, Retrospectrum is among the artist's most comprehensive art exhibitions to date.
"This is the first retrospective exhibition of Bob Dylan's visual artworks that takes place in Shanghai and China," says Derek Yu, director of the museum.
"We are not a typical museum. Instead of focusing on the exhibits and individual art pieces, we prefer to tell the story of the art. We hope to bring audiences in so that they can be part of the exhibition."
During the showcase, visitors can step into the tavern in Greenwich Village, New York, as if attending Dylan's concert. They will also get to see lyrics handwritten by Dylan himself and touch some of the sculptures.
Most Popular