When the tea bowl met the tea stand
Share - WeChat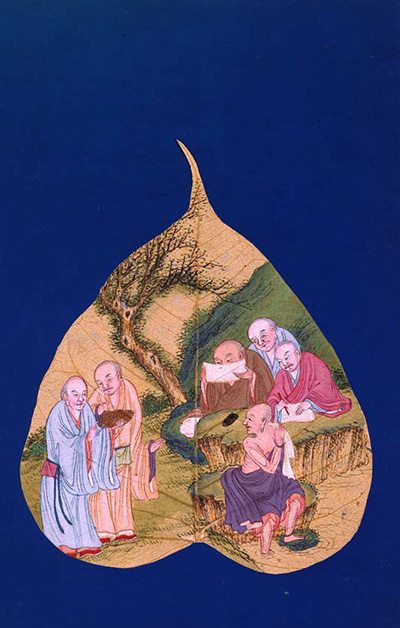 On its way eastward from India, Buddhism had made stopovers in Tibet, where it morphed into Tibet Buddhism, a form of religion known for fueling an unparalleled passion among believer-artists determined to honor their god with countless hours of work. The accumulation of time and labor resulted in visually sumptuous works of art meant to dazzle the eye and the mind.
This taste, perhaps not by coincidence, appealed to the rulers of China's vast empires, many of them, starting from the Yuan Dynasty in the 13th century, being followers of Tibetan Buddhism to varying degrees.
Together, the three wall hangings - two painted, one woven - shed light on forces at play in court. They also reveal the rulers' desire to stay at the top of the game, by harnessing the powers that had a hold on their subjects from afar.
And they are a far cry from the simple-looking tea set loved by the Chinese - and their contemporary Japanese and Koreans - between the 10th and 13th century. The constantly evolving aesthetic hints at the complexity of the spiritual world that has always been for shaping, and that lies beyond the comprehension of most.
But it never harms to find oneself a place of quietness to sip tea, knowing that there is history to savor, wisdom to gain and philosophy to muse over.