When the tea bowl met the tea stand
Share - WeChat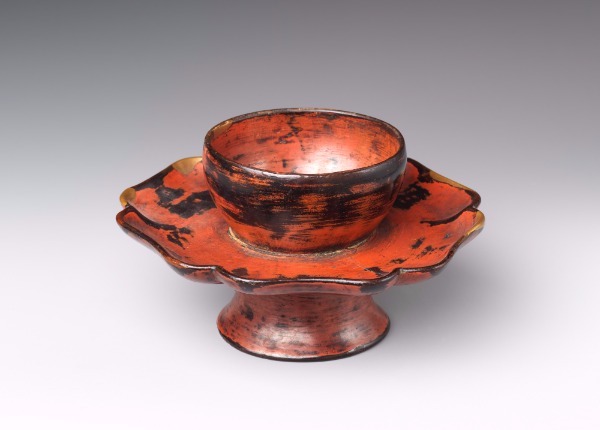 An exhibition in New York brings art, history and religion together
Few people who pass a tea set now on display in the Asian gallery of the Metropolitan Museum of Art in New York would give it a second glance, and why should they? After all, there's not much to see. With the tea bowl in black and its accompanying stand in red with patches of black, the set, dimly lit by the museum light, is demure to the point of self-effacing, especially when seen together with all the glitter that surrounds it, from a gilt bronze Buddha statue to many long rolls of sutra written in gold on dark background.
But Joseph Scheier-Dolberg, the man behind the exhibition Another World Lies Beyond: Chinese Art and the Divine, says the two parts of the set traveled in both time and space for a meeting the Chinese would call "predestined".
"The porcelain tea cup was made during the Song Dynasty (960-1279) around the 12th and 13th centuries, and its lacquered wooden stand in Muromachi Japan somewhere between the 14th and the 16th centuries," he said.
Here in the Met gallery they came together not as strangers but long-separated soul mates steeped in the same aesthetic and philosophy. Minimally designed, both have embraced toned-down colors, if not immediately, then in time. The original lacquer to the tea stand was applied in two layers. Repeated use over time has abraded the upper layer of red to reveal the black layer underneath, as had been intended by its maker.
Most Popular