When the tea bowl met the tea stand
Share - WeChat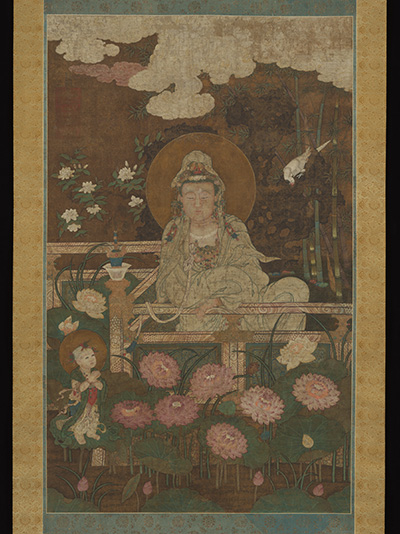 This worn beauty was equally cherished during the Song Dynasty, when history was celebrated as never before and never since. Teacups with their glaze softened and their sharp edges smoothed by time were especially revered.
"Both objects are embedded in the cultural and religious traditions of their time and place," said Scheier-Dolberg, referring to the fact that the serving and drinking of tea were inseparable with the rise of Chan Buddhism in China and its subsequent spread in Japan, where it gained its more popular name Zen.
"Zen became an international phenomenon around that time, and it still is today," he said.
By charting the mindscape of the Chinese, Scheier-Dolberg has inevitably waded into the river of history where different cultural tributaries converged, before running their separate courses into diverse spiritual lands. The exhibition offers an insight into interactions and exchanges between cultures that first started along religious lines but later evolved to exert a much deeper and enduring influence.
One gallery out of the nine dedicated to this exhibition tells the story of Gautama Buddha, or Shakyamuni, the very Buddha who founded Buddhism. On display are works of art and artifacts inspired by this great teacher and mendicant who pursued a middle road between sensual indulgence and severe asceticism.
Most Popular