When the tea bowl met the tea stand
Share - WeChat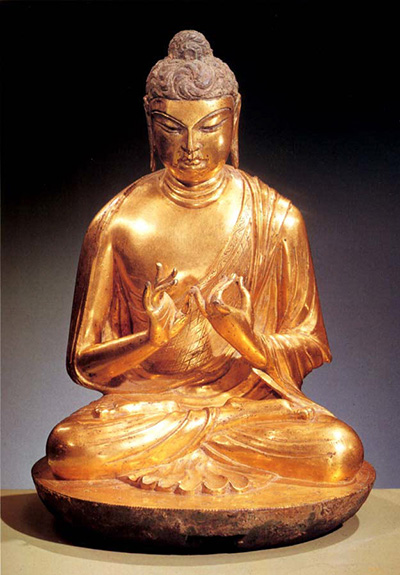 One painting, done by an unidentified artist from the 13th and 14th centuries China, shows a disheveled and emaciated Buddha walking out of the mountains, having decided that living the life of an ascetic offered no path to enlightenment.
"This (The Buddha's) espousal of the middle way, as we come to think of it, struck a perfectly harmonious note with Confucius China, run for more than 2,000 years by followers of the fifth century BC philosopher who sought balance in life and statecraft," Scheier-Dolberg said.
Making clever use of powerful Buddhist symbolism, another artist who came 400 years later produced an album of vignettes centered on the life of Luohans, the disciples of the Buddha. Each scenario is executed in bright colors on real leaves of the ficus or bodhi tree, under which the Buddha is believed to have achieved enlightenment.
In fact, Scheier-Dolberg said, it is two ancient paintings of these wise old men that gave birth to the entire show.
"We have in our collection two famous paintings of Luohans that hadn't been exhibited for a long time. They provide the starting point for my endeavor, which would eventually come to cover a much more broader area dominated not only by the Buddha and his successors, but a myriad of forces that both guided and guarded the existence of the Chinese, in this world and beyond."
Most Popular