Chinese opera 'Zhou Enlai' debuts in Shaanxi
Share - WeChat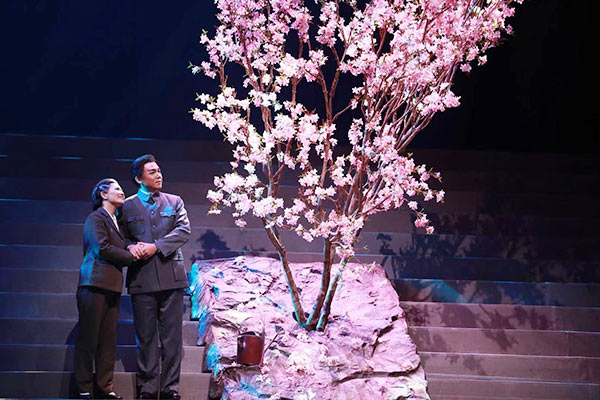 The Chinese opera Zhou Enlai, which chronicles the life story of the former premier, made its debut in Yan'an, Shaanxi province, on Oct 15, kicking off a 10-day art festival co-organized by the Central Conservatory of Music.
Composed by Tang Jianping, a professor of the Beijing-based Central Conservatory of Music, the opera featured performances by tenor Wang Chuanyue and soprano Song Yuanming.
Since Zhou worked in Yan'an for 13 years, the city was chosen as the premiere location of the opera, says Yu Feng, president of Central Conservatory of Music. Yu adds that The White Haired Girl, the classic Chinese opera composed by Yan Jinxuan, was first performed in 1945 in Yan'an, after Chairman Mao Zedong's speech at the Yan'an Forum on Literature and Art in 1942.
On Oct 20, the opera Zhou Enlai will be staged at Jiangsu Centre for the Performing Arts in Nanjing, Jiangsu province.
Besides the opera, the art festival, which runs through Oct 24 in Yan'an, will stage over 20 performances, including the dance dramas Ulan Muqir, about a traveling art troupe performing for herdsmen in remote areas from the National Art Troupes of Inner Mongolia autonomous region, and Dunhuang Dream, by Lanzhou Performance & Arts Troupe.
Most Popular