Chinese tenor performs in NY to mark anniversary
Share - WeChat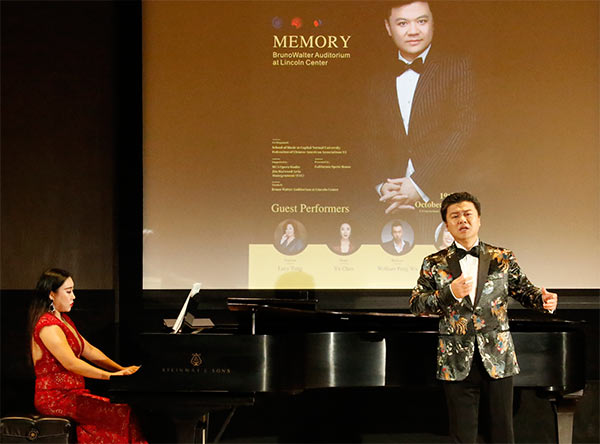 Chinese tenor Su Dawei gave a recital at the Bruno Walter Auditorium at Lincoln Center, New York, Saturday evening, to celebrate the 70th anniversary of the founding of New China.
In the first half, he sang operatic arias and artistic songs of Verdi, Puccini, Strauss and others. He demonstrated his shining voice as well as his versatility, singing in English, Italian, French and German. In the second half, his Chinese songs left Chinese audience members in tears, including his encore songs My People, My Country and I Love You, China.
Su is the first Chinese tenor to perform at Lincoln Center. He also invited Chinese American tenor William Wu and soprano Lucy Tong to join the concert.
Su learned singing at the Central Conservatory of Music in Beijing and later furthered his studies in Italy and South Korea. He won several awards both at home and abroad.