'Royal Consort' revamp ready
Share - WeChat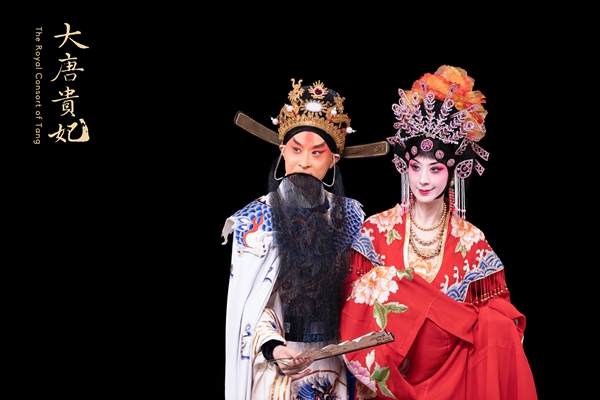 A classic Peking Opera updated for a modern audience through multimedia and dance will be staged at an upcoming Shanghai arts festival, Xu Xiaomin reports.
A Shanghai actress will present the legendary story of the royal concubine Yang Yuhuan, one of the famous "four beauties" in Chinese history, during the 21st China Shanghai International Arts Festival.
Shi Yihong will play Yang in the latest rendition of the Peking Opera, The Royal Consort of Tang (Da Tang Gui Fei), which will be presented from Nov 6 to 10 at the Shanghai Grand Theatre.
Yang, a highborn lady during the Tang Dynasty (618-907) and emperor Li Longji's favorite concubine, was well-known for her beauty and dancing. The historic figure is a frequent subject in Chinese literature, fairy tales and stage productions.
In the early 1900s, Yang's story was written and staged by the famous Peking Opera master Mei Lanfang (1894-1961). The classic is one of Mei's most celebrated works.
Shi is a disciple of the Mei Lanfang school of Peking Opera and one of the best-known performers with the Shanghai Jingju Theater Company. She has been widely praised for her singing and dancing, which encapsulate grace and sophistication.
Most Popular