Musical moments that should never end
Share - WeChat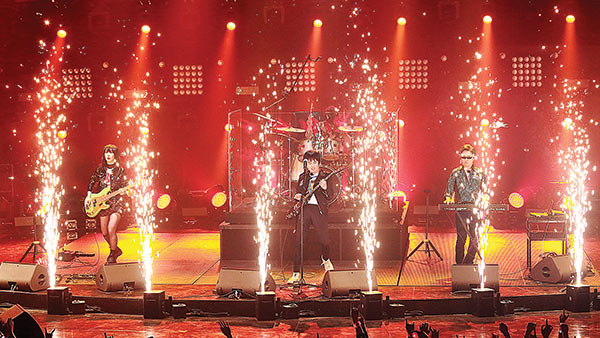 Two weeks after the debut of an internet variety show named The Big Band a few months ago, Xu Bin shared the performance of a 25-year-old song that had featured in the show through the social media app WeChat.
Xu, 54, a journalist with Zhejiang Daily who says he seldom posts anything on WeChat unrelated to his job, wrote: "Out of the blue, this song took me back to the golden era of Chinese rock 'n' roll. Time has flown, but that doesn't seem to have taken anything away," followed with a crying-face emoticon.
On May 9, 1986, Cui Jian performed the rock songs Nothing To My Name and Not About Understanding at a concert in Beijing celebrating the international year of peace. The two songs later featured on an album tribute to the concert, marking the birth of Chinese rock music.
In 1994 rock 'n' roll opened up a remarkable chapter in China. Dou Wei, Zhang Chu and He Yong, known as "Three Standouts of Magic Stone" (their record company), each released a new album. In December that year the three and The Tang Dynasty, a heavy metal rock band, held a concert in Hong Kong that stunned the audience. From there the popularity of rock music and rock stars took off in China.