Musical moments that should never end
Share - WeChat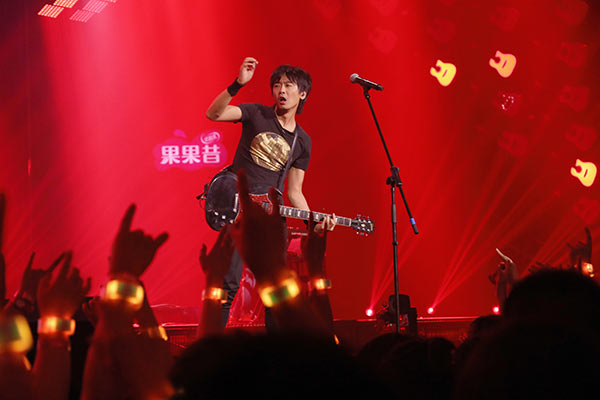 New Pants, which was established in 1996 in Beijing, was The Big Band winner, just at it has been a longtime winner for Kong.
It is not only the lyrics that draw him to the band but also the performance of its lead singer, Peng Lei.
It was only after the fifth episode was broadcast that Kong began to watch the show, when a friend gave him a video of New Pants performing an adapted Chinese rock song, Firework.
On the stage Peng would by turns mutter through gritted teeth and then sing at full tilt, almost to the point of going off key, his mouth agape, his face contorted and his torso quivering.
"I was almost convinced that the world was going to end the next day, and that this was going to be the last song they would ever sing," Kong says.
"As I watched Peng seemed to leave his last drop of sweat and strength on the stage. It was like hearing a loud slap across the face, reminding me of life's difficulties, and then gaining the courage to continue my journey to overcome any difficulties."
Yang Zeyu, born in 1989, an entrepreneur in Beijing, was also highly impressed by how Peng performed Firework.
"I know passion takes many forms - painters bury their passion in paintings, athletes mix their passion with sweat. In my case, in many years of training in finance and business, my passion has been hidden by rationality and persistence.
"Through the performance I saw passion in its most tangible form being presented before my very eyes. And it made me realize that I've chosen a life of passion spread over a long time. There are other paths you can take in life in which passion can be highly condensed into a very short time. And when the energy suddenly explodes it's as though a life is burning out."
Most Popular