China offers investors certainty, resilience
Share - WeChat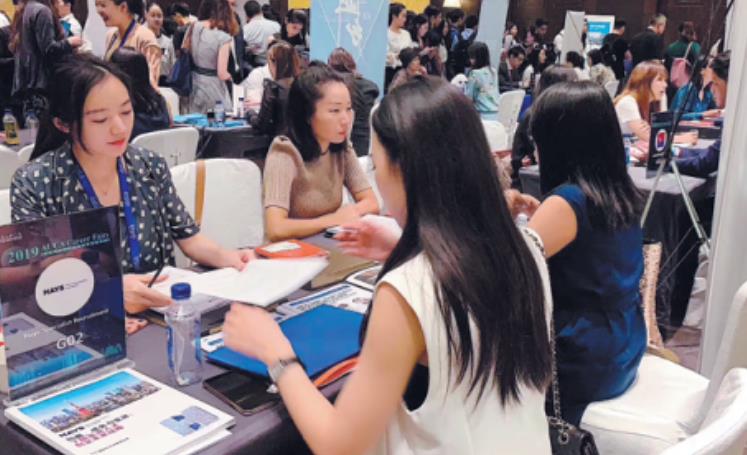 A5 It is true that there is now far less certainty in many locations around the world. China, despite some of the recent challenges, remains a highly attractive investment location for Hays.
At Hays we believe that China, the world's second-largest economy, will continue to make significant long-term contributions to our global business. Therefore, we will continue to prioritize China.
Overall, our response is to increase our investment here, rather than decrease. As one example, we will be increasing investment in property, personnel, tech, branding and marketing.
A6 China's policies are very appealing to foreign companies.
According to the Ministry of Commerce in the first half of this year, foreign direct investment reached $9.8 billion in the 12 established FTZs across China. This is 14 percent of the overall FDI in the country, and an increase of 20 percent from the same period last year. This is driving further demand for professionals across the many industries in the FTZs.
In addition, overseas investors will now have a much easier time participating in China's domestic financial markets. Last month the State Administration of Foreign Exchange announced it will abolish the investment quota restriction for qualified foreign institutional investors and renminbi qualified foreign institutional investors.
This is driving more business opportunities in the financial services industry. More foreign investment firms are setting up operations in China and are actively sourcing local talent.
This gives talent options. In this year's Hays Asia Overseas Returnees Report we found foreign-owned companies continue to be most attractive to mainland returnees (those who have studied and worked overseas). A full 61 percent of them worked for such companies immediately upon return to China.
A7 For our part, Hays is helping China's booming tech startups to meet the strong demand for the word's best talent.
Hays helps our clients find skilled professionals across the technology industry. We see strong demand for data scientists, cloud architects, user interface designers, solution engineers and artificial intelligence professionals to name a few.
We believe talent is the key for China to build globally influential innovation and technology hubs. Our technology recruitment practice is based in the Greater Bay Area encompassing Shenzhen, Guangzhou and Hong Kong.