oneworld CEO: Daxing airport brings advantages, convenience to airlines
Share - WeChat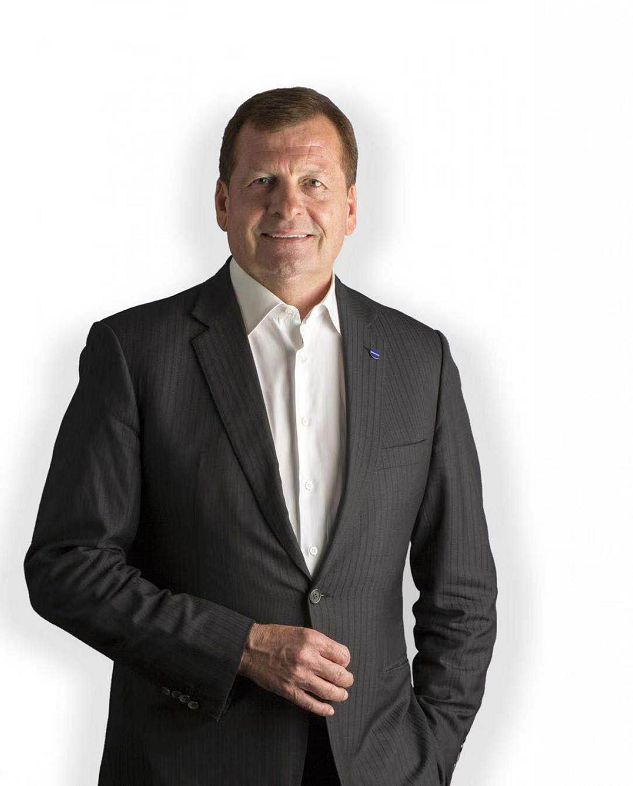 Q: First, could you give us a brief introduction to oneworld?
A: oneworld is a global alliance that brings together 13 leading airlines around the world – American Airlines, British Airways, Cathay Pacific Airways, Finnair, Iberia, Japan Airlines, LATAM, Malaysia Airlines, Qantas, Qatar Airways, Royal Jordanian, S7 Airlines and Sri Lankan Airlines, and around 30 of their affiliates. Royal Air Maroc will become our 14th member in 2020. Fiji Airways is a oneworld connect partner. oneworld member airlines serve around 1,100 destinations in 180 countries and territories, offering 14,000 departures daily. A oneworld member airline flight takes off or lands every five seconds around the world.
Q: We have learned that 2019 marks the 20th anniversary of the launch of oneworld. What will you do to increase the value that oneworld delivers to its customers and member airlines in the next decade?
A: As oneworld celebrates its 20th anniversary, we have unveiled a transformation that will bring major benefits to oneworld customers and member airlines. This transformation includes a new digital platform that will bring seamless connectivity for our customers traveling on multisector and multiairline journeys, via the convenience of their preferred airline's mobile app or website, without the need to download additional apps. Cathay Pacific and Qatar Airways are the first oneworld members to connect to this platform, and our other members will progressively connect to the platform through 2019 and 2020.
In 2020, Royal Air Maroc will become our 14th oneworld member airline, adding our first carrier in the African continent and offering an even wider array of destinations to our customers with the addition of 34 new points to the oneworld network. We also added Fiji Airways as our first oneworld connect partner in December 2018, offering priority check-in and boarding and other privileges for our oneworld frequent flyers.
Q: oneworld currently holds several "best airline alliance" awards. What makes oneworld an award-winning alliance?
A: oneworld's track record of awards reflects the quality of our member airlines which are industry leaders. Working together with our members, oneworld offers benefits that reward our 225 million frequent flyers, who can earn and redeem mileage rewards across all oneworld members. Top-tier frequent flyers are able to check in at First Class or Business priority desks and access Fast Track security lanes at airports, regardless of the class of ticket they are traveling on. We are the only alliance whose most frequent flyers are invited to use First Class lounges and check-in desks, even if they are not booked to travel in First Class.
oneworld holds more "best airline alliance" awards than our competitors combined, and we have received various accolades such as the top alliance choice of corporate travelers, and the best on-time performance across our member airlines.
Q: What about oneworld's current development in China?
A: oneworld and its member airlines were engaged early in the development process of Beijing Daxing International Airport, through meetings with Chinese government and airport officials. Some oneworld carriers will progressively begin service from Beijing Daxing International Airport in the coming months.
Some of our member airlines have also strengthened relationships with China Eastern and China Southern Airlines, the two largest Chinese airlines serving Beijing Daxing. For example, American Airlines has a strategic partnership with China Southern. Qantas has a partnership with China Eastern, while British Airways codeshares with both China Eastern and China Southern.
Q: On the occasion of the opening of Beijing Daxing International Airport, what opportunities and advantages do you think the new airport will bring to you and your member airlines?
A: The opening of Beijing Daxing International Airport will bring significant opportunities and advantages to our member airlines. Customers of oneworld member airlines can easily access the airport via a newly developed highway and rail network. The geographic location of the airport will allow oneworld members to cater to demand from communities south of Beijing as well as the Xiongan New Area economic zone.
The new airport's design and facilities will provide ease and convenience for oneworld members' customers. The short distances from curb to gate and the airport's variety of shopping and dining options will be welcomed by travelers. Offering one of the shortest minimum connect times in the world, Beijing Daxing will provide a convenient transfer experience for oneworld passengers who transit at the airport.
The airport's state-of-the-art technology, such as self-service check-in kiosks and e-gates to expedite passenger boarding, is well-aligned with oneworld's focus on leveraging technology to drive a superior customer travel experience.