China offers investors certainty, resilience
Share - WeChat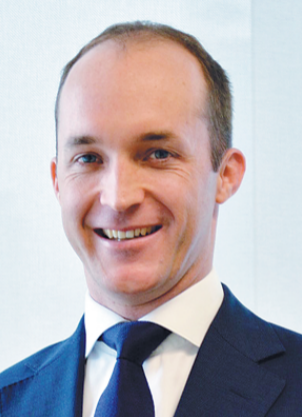 A1 The Chinese economy is undergoing a transformation - the rise of consumer spending is one driver. The Chinese economy is shifting from its reliance on traditional heavy industries and exports. Today, one of the fastest growing sectors is the professional services industry. This is leading to a scarcity of talent.
In our 2019 Salary Guide, Hays reported that 47 percent of companies polled were not confident they will find talent with the necessary skills in the year ahead. The demand for skilled workers is also acute in healthcare and tourism, as well as financial services and insurance.
To make matters more challenging, the skills gap has widened in the past year, up from 36 percent in 2018. This means most enterprises will struggle to find the people they need in the year ahead, which could put a curb on growth plans.
This is opening more advanced career options for many, from professionals transferring into new industries or overseas returnees. We are recruiting experts in specialized sectors to get the right job for the right person; and work alongside our clients to spot, secure and nurture the best talents.
A2 Hays mirrors the markets and invests in the growth areas of the economy. We find we're an "early indicator" of where the economy is headed, as we are called on just as companies start to invest in new businesses and the human capital around it. Our recruitment consultants help build the teams for our clients in China's fastest-growing industries.
As an example, we have observed continued demand for high-quality candidates in logistics, supply chain, and procurement. These are the specialists that are pushing some cities to transition from traditional industrial centers to commercial hubs. This trend is being further fueled by the country's fast-growing free trade zones.
In August, the Chinese government doubled the size of the Shanghai FTZ and announced new tax incentives and import duty exemptions for companies working in the area. In the same month, China announced it would establish new pilot FTZs in six regions, including Jiangsu.
The Shanghai and Jiangsu FTZs are positioned next to each other on China's eastern coast. The pair is set to become the country's hub for logistics, supply chain and procurement. The demand for skilled workers in these zones is particularly acute.
A3 The rise of the middle-income group in China is one of the largest economic transformation stories in history. There are more than 400 million middle-income people in China. That's greater than the entire population of the United States.
Satisfying the diverse needs of middle-income buyers is creating retail business opportunities not just for domestic companies, but also for foreign entities. China has taken steps to encourage more foreign direct investment.
In March, China released a revised Foreign Investment Law. The law improves the transparency of foreign investment policies and ensures that foreign-invested enterprises compete on an equal footing. This will improve global trade flow particularly for markets in the UK and Australia.
As an example, China's e-commerce giant Alibaba has been facilitating trade between mid-tier buyers in Australia and China since it opened its regional headquarters in Melbourne in 2017.
With our global reach and our experience in China, Hays is ideally positioned to source talent for the cross-border e-commerce boom.
A4 China has world-class operations in a number of industries. We see great resilience in the technology industry. China is leading the world in research and development, which is critical to drive real innovation. It is home to millions of engineers and scientists, and its companies lead the world in R&D investment.
Since the 13th Five-Year Plan (2016-20), China has called for innovation to enhance the competitiveness of various industries. This will help private enterprises move toward higher value-added businesses amid intensified global competition. The country has made the investments necessary to transition to an innovation-oriented economy.
Hays saw the demand well before China climbed the ranks as a technology innovator. There was strong demand for highly skilled and experienced technology professionals. That led Hays to open the Shenzhen office at the prestigious China Resources Headquarters in 2017, on track to become the industry leading recruitment firm in the city.
The other resilient industry we focus on is in logistics and supply chain.
China has developed a mature supply chain recruitment team as well as highly efficient logistics and supporting services. This ecosystem supports longtime industries, and gives increased impetus to companies returning manufacturing to China after forays in Southeast Asia.
Finally, China has an aging population placing increasing demands on healthcare and pharmaceutical industries. The area is seeing marked growth.