New era, shared future
Share - WeChat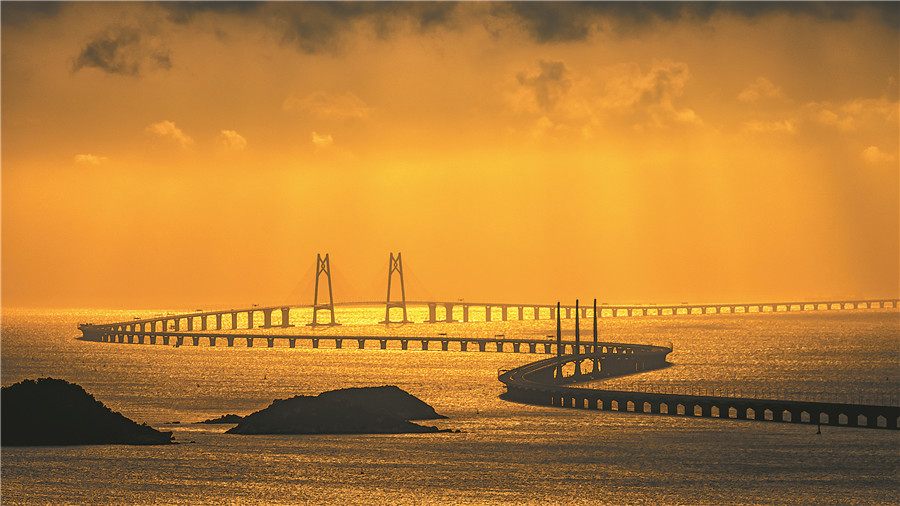 Xi's commitment to eradicating poverty is seen as a role model throughout the developing world
China in its New Era has an increasingly significant role on the world stage as it marks the 70th anniversary of the founding of the People's Republic.
Its landmark initiatives such as Belt and Road and the establishment of the Asian Infrastructure Investment Bank are set to have a profound effect on global infrastructure.
Chinese President Xi Jinping has also been a strong champion of the benefits of globalization as set out in his landmark address to the World Economic Forum in Davos in January 2017.
His overarching philosophy for global cohesion is his concept of "a community with a shared future for mankind" with countries working together to find solutions to global problems.
As such, China has played a leading role in bodies such as the G20, hosting the summit in Hangzhou in September 2016; BRICS, staging its 9th summit in Xiamen in September 2017; and the Forum on China-Africa Cooperation with Beijing welcoming African leaders for the organization's third summit in September 2018.
Xi's commitment to eradicating poverty is seen as a role model throughout the developing world.
By the end of next year, the government is committed to ending extreme poverty in China in time for the 100th anniversary of the founding of the Communist Party of China in 2021 when the country aims to be "a moderately prosperous" society.
China also aims to set the agenda on climate change with environmental technology set to become one of its flagship industries and with the goal also set by Xi of achieving a "Beautiful China" by 2035.
Martin Jacques, the British academic and author of When China Rules The World, one of the most influential books on China in recent times, believes the 70th anniversary comes at a time when China in its New Era is playing a much more global role.
"China is now firmly playing on the global stage and providing global leadership with quite a lot of success," he says.
"It is now a formidable player, economically but also increasingly politically, morally and ethically, too, and that is a very big change from before."
Rana Mitter, director of the University of Oxford China Centre, believes one area where China could now make a major contribution as it marks its anniversary is on climate change, particularly with its 2035 target to clean up its own environment.
"This is where the world expects China to provide a clear big role and it is an area in which its global reputation will be tested. People very much want China to play that role," he says.
"It has made major strides in addressing the climate change challenge by investing in technology. It is also the case because of the sheer weight of its own carbon burden that it is also incumbent on China to make a particular effort. If it were to become the greenest economy in the world that would be something of huge historical significance."
Wang Huiyao, founder and president of the Center for China and Globalization, the Beijing-based independent think tank, says the anniversary comes at a time when China's economic and cultural soft power are at an all time high.
"This is why the thinking behind the New Era is so important. China has to reposition itself in terms of dealing with the rest of the world. The emphasis of a shared future for mankind where there are shared interests, prosperity and responsibility is the right course of action," he says.
Wang, who is also a counselor to the State Council, China's cabinet, insists the thinking is not just theory but something of substance.
"It is certainly not a slogan. You only have to look at the Belt and Road Initiative, which is set to be absolutely transformative in terms of filling the infrastructure gap around the world," he said.