Everything to their names
Share - WeChat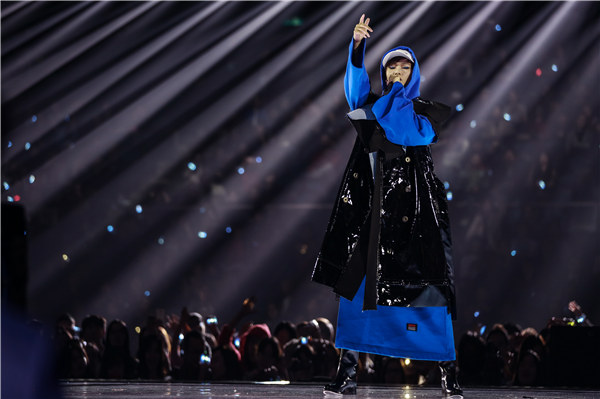 Like rock, Chinese pop emerged in the 1980s and soon gained a large fan base. Homeland Love, a mellow ballad written by Ma Jinghua and Zhang Peiji, is considered the first original pop song from the mainland. It was first performed by the singer Li Guyi in 1980, when she was 36.
In contrast to the solid style of singing with a wide vocal range that dominated the country's music scene at the time, Li performed the song sweetly, softly and romantically.
In 1983, when Li was invited to perform six songs at China Central Television's first Spring Festival Gala, known as chunwan in Chinese, she performed Homeland Love, which became a hit and remains one of her most popular songs. The gala, broadcast on Lunar New Year Eve, is one of the most-watched annual shows in the country.
In 1995, singer-songwriter Zhu Zheqin, known as Dadawa in the West, released her second album, Sister Drum, which saw her become the first Chinese musician to release music globally. Collaborating with producer-composer He Xuntian, Zhu was inspired by folk music after traveling to the Tibet autonomous region. The album sold more than 3 million copies worldwide.
Hip hop has also been on the rise in China. At the start, the genre was very much underground as a small, grassroots movement aimed at celebrating music and self-expression. But in the summer of 2017, thanks to the reality show The Rap of China, the country's hip hop music scene grew in both size and popularity for the first time.
Most Popular