Music students need to have a clear goal
Share - WeChat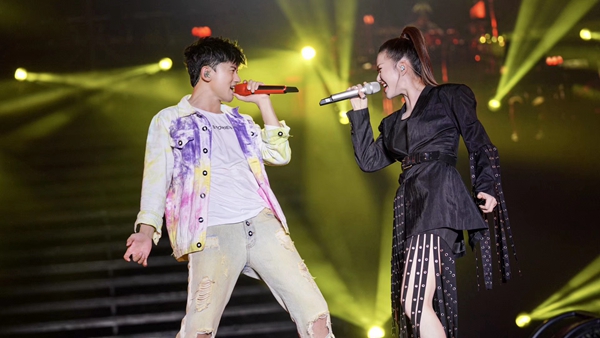 Pop singer-songwriter Tan Weiwei was invited to share her views on musical education at an international music summit in Beijing recently, as she is regarded as a good example of a music-major graduate.
The pop star, a vocal performance major who graduated from the Sichuan Conservatory of Music in 2001, spoke about her school days and also about the music scene in the country.
At the event, Tan asked the audience: "What's your goal when it comes to learning music? Passion for music or the pursuit of fame?"
Tan, who was born and raised in Zigong, Sichuan province, used to sing in local pubs while in college. She rose to fame as the runner-up on the third season of Super Girl in 2006, one of the country's most-watched singing reality shows.
Tan says: "I started as a folk singer but then switched to pop music after I realized that it's much more expressive and free.
"I didn't know then if I would make it or not, but I think this is where I wanted to be-I just loved the rehearsing, performing and everything I could experience with the music, and with my voice."
As a student, she recalls, she loved listening to songs from the 1980s and 1990s, especially original rock songs, which she considered "powerful and sincere".
Tan is known for her wide vocal range. With six albums, she has expanded her horizons as a pop star by performing with Chinese rocker Cui Jian and with a crossover performance alongside a group of Qinqiang Opera masters. The art form is a high-pitched local opera from Shaanxi province.
Tan says that she was offered a teaching job at her alma mater, and she has taken it, but has yet to start teaching.
"Before I become a teacher, I want to learn more, like classical music, traditional Chinese music, musical instruments and English," she explains. "I want to train music students who have passion, rather than just churn out stars."
Most Popular