Everything to their names
Share - WeChat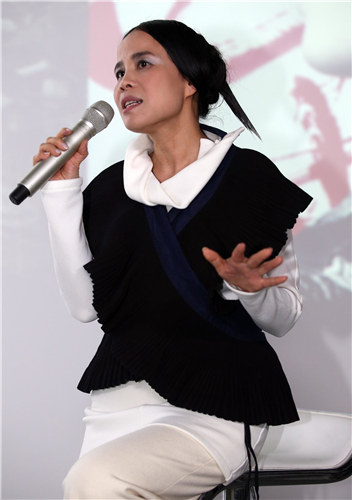 Chinese rock musicians and bands started to emerge in the 1980s. Influenced by Western rock, they expressed themselves through original material. In 1994, the Chinese Rock Power concert was held in Hong Kong. Bringing together He Yong, Dou Wei, the former lead vocalist of Black Panther, Zhang Chu and rock band Tang Dynasty, the concert was the first time mainland musicians had performed in Hong Kong. It stunned local audiences and created the momentum for a wave of rock to wash across the country.
The founding of Modern Sky, one of the largest indie record labels, by former rocker Shen Lihui in 1997, marked the arrival of a more vibrant rock music scene in China.
Home to more than 100 bands and indie musicians, the label signed groups from the United Kingdom and the US after opening offices in London and New York. The founder of the Strawberry Music Festival in the US, the label has also held festivals in New York and Helsinki, the Finnish capital, introducing Chinese bands to the world stage.
China's indie rock scene continues to thrive, with a new generation of musicians whose output is more diverse compared with those in the 1980s and '90s. Heavily influenced by alternative, punk, grunge and other rock genres, its scope has extended from Beijing to more--vibrant cities such as Chongqing, Chengdu, capital of Sichuan province, and Wuhan, capital of Hubei province.
Most Popular