Variety show assists youngsters to start their own bands
Share - WeChat It may sound cool but it is challenging to start a band. But for young musicians who yearn to do just that, a variety show Let's Band aims to help them.
The show, financed by streaming giant Youku and produced by the Shanghai-based company Paul Edward Production, has been running on Youku since Aug 17, one episode each Saturday. The last episode is scheduled for November.
In the show, pop musicians Wang Feng, Li Ronghao, Bai Jugang and Amber Kuo serve as the "mentors", and their job is to judge the contestants' performances. The show features 75 young aspirants who were shortlisted from around 1,000 aspirants.
Among the 75 competitors are former champion of the popular show The Voice of China, students of Berklee College of Music, and musicians from underground bands.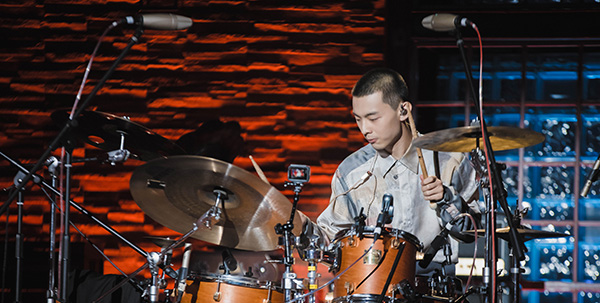 In the first episode, there were competitions in six categories -- vocal, guitar, bass, drum, electric instrument and classical instrument.
The final winners will be part of a band, which will be assisted by the producers to stage performances around the country.
Speaking about the show, Cen Junyi, the chief producer, says: "We found that a majority of youngsters born in 2000s are fond of music and know about bands. So, trying to set up a band is fairly common for some young people."
Director Li Yixun says Chinese audiences can now understand different genres of music as a number of music-themed variety shows have been made over the last decade.
"So, now is a good time to dive deeper and make a more professional music show," he says.
"We also want the show to convey the message that band music has evolved into many diverse forms now."
Most Popular