1,474 arrested in Hong Kong's drawn-out violence: police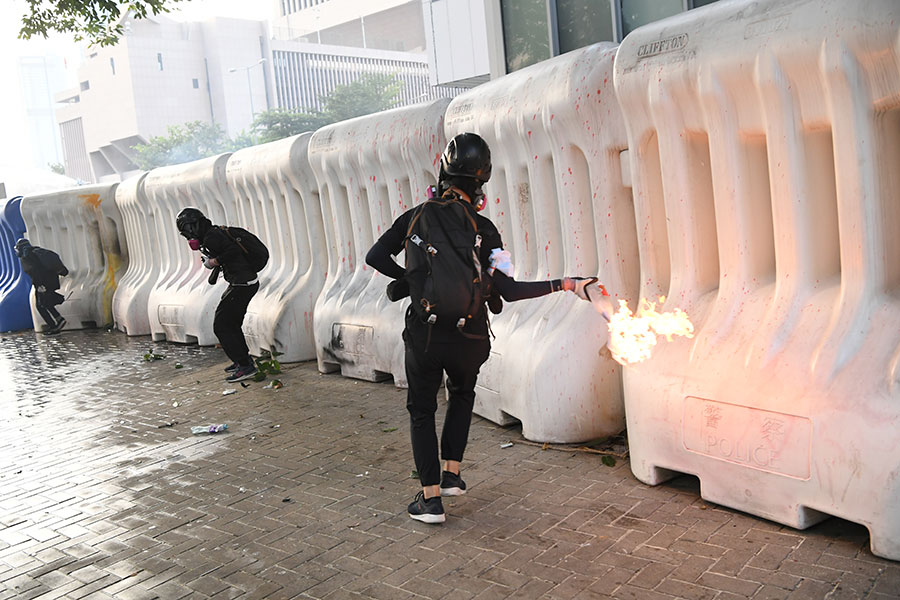 HONG KONG - The Hong Kong police said Friday that a total of 1,474 people, aged between 12 and 84, have been arrested in violent protests that have roiled Hong Kong since June.
Kong Wing-cheung, senior superintendent of the Police Public Relations Branch (PPRB), told a media briefing that 207 people have been charged with offences ranging from rioting and unlawful assembly to criminal damage and possession of offensive weapons.
Tse Chun-chung, chief superintendent of PPRB, dismissed ungrounded accusations in media and online, including police officers from the Chinese mainland infiltrating in the Hong Kong police and Hong Kong police officers committing rape and murders.
"We must emphasize that these allegations are totally false and ungrounded, and they are inciting public hatred and tearing our society apart," Tse said.
"No civilized society will condone such acts," he said.
Unprecedented scenes of violence have been playing out in Hong Kong over the past few months, as radical protesters assaulted police with petrol bombs and bricks, prompting the latter to respond with tear gas in some cases.
The Hong Kong Police Force said that over 2,200 police officers and their family members have been doxxed since June, as online hate speech surged amid the unrest.